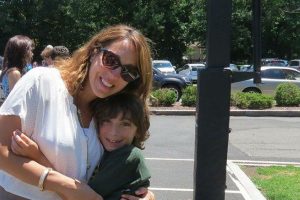 Aretsky Law Group is honored that one of its dedicated attorneys, Natalie Esposito Capano, will be volunteering her time and expertise to neighboring New Jersey schools as a way to encourage this year's observance of Law Day. Law Day is not a government holiday, but beginning in 1958, the first of May has been officially declared Law Day by every President of the United States.
On May 2nd, Ms. Capano will speak to various groups of students at Brookside School in Allendale, NJ, as well as with justice-studies students at Montclair State University. The subject of both presentations will be Miranda: Not Just Words, which is the theme of Law Day 2016. It was selected to commemorate the 50th anniversary of the Supreme Court decision that resulted in the requirement that law enforcement officials warn those in custody of their rights.
Ms. Capano was quoted in the press release as saying, "Nothing is more important than our kids and their education. I am honored to speak to the students and provide information which will not only help my own children but also bring value to all children in our district. Taking part in Law Day observances offers me a way to share my knowledge and give back to my community."
Aretsky Law Group is a family and community-focused law firm with New Jersey attorneys practicing Family Law & Divorce, Criminal Law, Personal Injury Law and more. We are pleased to have Natalie as part of our team and happy to share her community participation.
For more, the full press release can be found here:  Aretsky Law Group Offers Law Day Presentations to Local Schools & University in New Jersey