Firm Overview
A Respected New Jersey Family Law & Divorce Law Firm
Aretsky Law Group, P.C. of New Jersey, was founded in 1991 as a two-person firm specializing in Divorce and Family Law. Over the years, the practice has grown, but our clients' interests and rights remain our number-one priority.
Family Law & Divorce Specialists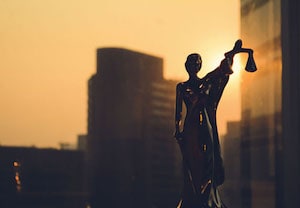 As specialists in New Jersey family law and divorce, Aretsky Law Group, P.C., handles a wide variety of cases dealing with divorce and other issues in matrimonial law. In addition to divorce, these issues include alimony, child support, child custody, parental visitation, fathers' rights, property-settlement agreements, and many others. In addressing these issues, our attorneys bring with them a wealth of legal experience, which they put to use in aggressively advocating for our clients' interests and protection. What's more, they understand that these matters can be very upsetting and they do their best to make the process as stress free as possible.
Meet the Firm's Founding Partners
Dolores L. Aretsky has represented clients in several high-profile family law cases, and has appeared on CBS News, NBC News, ABC News, Fox News, WWOR News, WB11 News, and News12 New Jersey. She represented the husband in Knepper v. Knepper, a child custody case in which a New Jersey court imposed a radius limit regarding the relocation of the divorced couple's children within the state. The Knepper case is frequently cited by family law attorneys in New Jersey child custody cases. Dolores has been quoted in articles appearing in the New York Times and The Record. She has lectured at divorce seminars sponsored by the law firm and has appeared as a guest commentator on the Fox News Channel.
Eric J. Aretsky is a respected divorce attorney. He has a formidable reputation for representing clients in divorce and child custody cases. He is a strong advocate for his clients' rights. While he is an excellent negotiator with a history of resolving complex family disputes without a trial, he is also a skilled litigator with a reputation for effective courtroom advocacy
Contact Our Skilled Family Law and Divorce Attorneys for Help
If you or a member of your family needs help with a divorce or family law issue, please contact the lawyers at Aretsky Law Group, P.C.
We have attorneys conveniently located to meet with you in and around New Jersey including in our headquarter office in Hackensack, Bergen County, and can be reached by phone, e-mail, or by filling out the form on our contact page.