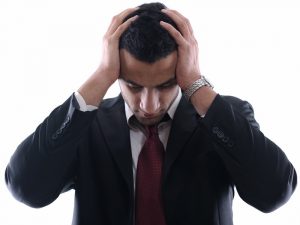 Here Are Steps You Can Take!
Domestic violence is a serious crime. It affects families from all walks of life. Of course, victims of domestic abuse must be protected. On the other side of the coin, however, it is also true that there are victims of false accusations of abuse. Like victims of domestic abuse, they, too, must be protected.
What to Do if You Are Unjustly Accused
Being served with a temporary restraining order (TRO) when you know you have done nothing wrong can be devastating. The first thing you should do is contact a lawyer who understands domestic-violence laws in New Jersey.
When a TRO is issued, a full hearing usually follows about ten days later. That hearing is governed by the family court, which will determine whether or not a final restraining order (FRO) will be issued. It will also decide whether or not you will be charged with a crime.
If you are falsely accused of domestic violence, there are two main ways to defend against the charge. The first way is to disprove one or more elements of the crime. The second way is to prove that you committed the act in self-defense.
Defense Number One: Disprove One of the Three Elements of the Crime
There are three basic elements that the judge must find in a domestic-violence case. Keep in mind that it was not necessary to prove these elements when your accuser requested the TRO.
Let's look at those three elements.
1. The victim must be a member of a class protected by the Prevention of Domestic Violence Act (PDVA).
The PDVA describes who is covered by the act.
The alleged victim must have one of these relationships with the abuser. He or she must be…
• a spouse or other household member who is an adult or emancipated minor;
• anyone who has or is about to have a child with the abuser; or
• anyone who is dating the abuser.
If the victim is not covered by the PDVA, then the crime cannot be considered an act of domestic violence.
2. The act must be one of the fifteen criminal behaviors described in the PDVA. If the victim falls into one of the categories named above, the next step is to see if the behavior is one that can be considered an act of domestic violence.
The PDVA names 15 criminal acts that can be considered domestic violence. They are homicide, assault, terroristic threats, stalking, kidnapping, criminal restraint, false imprisonment, sexual assault, criminal sexual contact, lewdness, criminal mischief, burglary, criminal trespass, harassment, and coercion.
3. If the victim and the criminal act were both covered by the PDVA, the accused must be the one who committed the crime. Even if the victim is shown to be in a protected class and the criminal behavior is covered in the act, the plaintiff still must prove that the accused committed that act.
If All Three Elements Are Proven
If the plaintiff proves all three elements of the crime, then it will be considered a domestic-violence offense. You may be charged with a criminal offense and a finalt restraining order may be issued. This order can have a devastating impact on your rights as a parent as well as your rights to own property.
Defense Number 2: An Affirmative Defense
Another possible defense that your lawyer might pursue is one of justifiable self-defense.
Suppose you committed the act but you believe that you acted in self-defense. If so, this defense is in order.
Any emails, letters, texts, photos, and other artifacts that show that the accuser's actions initiated the violence should be given to your attorney. These items are valuable in your claim of self-defense.
Affect of a Domestic Violence Conviction
A finding of domestic violence can have a devastating effect on your future. These are just some of the possible consequences of a domestic-violence finding:
• fines and fees;
• loss of child custody;
• reduction or loss of parenting time;
• right to own your home;
• jail time;
• a criminal record; and
• the destruction of your reputation.
New Jersey courts take these orders very seriously, and if a domestic violence restraining order is knowingly violated, there are severe penalties.
Why People Make False Accusations of Abuse
Sometimes people file false claims in an attempt to get what they want in a divorce or child-custody case. Others make these charges out of revenge or anger. Making a false allegation is a very serious offense and should never be done.
If you have been unjustly charged with domestic violence, it is crucial that you contact an experienced attorney as soon as possible. Your future is at stake.
The family law attorneys at Aretsky Law Group, P.C., are experienced in defending against false domestic violence accusations. Contact us 24/7 at 800-537-4154 for an initial consultation.