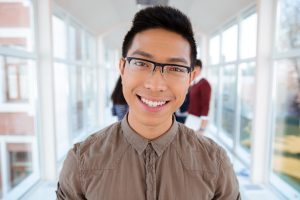 Documents Your Adult Child Should Sign Before Leaving for College
Strange as it might seem, once your child turns eighteen, he or she is considered an adult and as an adult is afforded the same rights to privacy as you! That's fine under most circumstances, but what if your child falls ill or is injured while away at school? Or even if close by but unable to authorize physicians to discuss his or her condition with you?
If your child becomes ill or injured, important medical and financial decisions will have to be made. Unless you and your child have prepared for this possibility, you may not be able to help.
Luckily, there are legal documents that will allow you to make these important decisions for your child should it become necessary:
HIPAA Authorization Form
Advanced Directive for Health
Living Will
Proxy Directive
Durable Power of Attorney
HIPAA Authorization
HIPPA stands for the Health Insurance Portability and Accountability Act. This act provides that health care providers and insurance companies cannot disclose information about patients and that violators are subject to fines and even jail time. For that reason, parents of adult children who become ill or incapacitated cannot get information regarding their child's condition nor can they make decisions regarding treatment unless the HIPAA release has been signed.
The HIPAA release permits physicians to discuss diagnoses and treatment options with the authorized person even if the patient is not incapacitated. It is important to sign this even if you have a Proxy Directive because the Proxy Directive only goes into effect if the patient is incapacitated.
Advanced Directive for Health Care
This directive actually comprises two documents:
Instructive Directive, commonly known as a living will
Proxy Directive, commonly known as a power of attorney
These documents must be notarized or signed in front of two adult witness.
Instructive Directive
Called an Instructive Directive in New Jersey but more commonly known as a living will, this document allows a person 18 years of age and older to name the conditions under which he or she would or would not want to receive certain medical procedures.
Proxy Directive
The Proxy Directive is a durable power of attorney for health care. Your adult child can use this document to designate you as his or her health care representative. You would then be authorized to make health care decisions for your child if he or she becomes unable to make them. As stated previously, this differs from the HIPAA release in that the HIPAA release does not require that the patient be incapacitated.
New Jersey General Durable Power of Attorney
By giving you the General Durable Power of Attorney, your child can authorize you to make financial decisions on his or her behalf. This is important to have even if your child remains perfectly healthy.
Here are some examples of the functions that you may be able to carry out with a Durable Power of Attorney:
Pay bills;
Open and close accounts;
Move money from one account to another;
Sell or otherwise dispose of real or personal property; and
Make other financial decisions.
The powers granted by this document can be broad based or they can be limited; in other words, your child can decide which powers will and will not be granted. You and your child should discuss this before signing. You might also want to have the advice of an attorney. This form must be notarized.
It is important to note that the Durable Power of Attorney does not authorize the representative to make medical decisions.
Be Prepared
Going away to college is an exciting time. Having these documents in place will give your child the added security of knowing that you will be able to look after his or her best interests