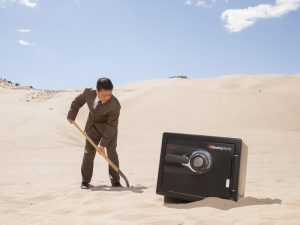 New Jersey divorce law calls for the complete disclosure of assets and liabilities, and hiding assets is illegal. If discovered, hiding assets carries strict penalties; nevertheless, some spouses—especially those with high income or assets—try to do just that. The most obvious reason for hiding assets is to pay less in alimony or child support. In addition to hiding assets, some also attempt to make their income appear less than it actually is in order to achieve the same goal.
Equitable Distribution State
New Jersey is an equitable distribution state. Under NJ divorce laws, marital property is divided by the court in a way that is equitable, or fair, to both parties. In order to determine what is fair, the court considers many factors, including the income, assets, and liabilities of each. When one of the spouses hides income or assets, the court's ability to divide the property equitably is hindered.
Typical Assets to Be Reported
Divorces of high-asset couples usually involve several of the following, each of which must be disclosed according to NJ divorce law:
the family home;
vacation home(s);
checking account(s);
savings account(s);
IRAs and other retirement accounts;
a business or professional practice;
stock options;
valuable paintings and jewelry; and
other assets.
Methods of Hiding Assets
Those trying to hide assets use a variety of ways—often very creative—to accomplish their goal. Most require planning in advance, possibly in small steps. Many also require the assistance of friends or family members.
A spouse trying to hide assets may…
transfer a deed to a piece of real estate to a friend or family member;
store artwork or other valuables with a friend or family member; and/or
withdraw money from bank accounts and place it in a safe deposit box
rented in someone else's name.
Methods of Deflating Income
In addition to hiding assets, a spouse may try to deceive the court by making it seem as though his or her income is less than it actually is.
A spouse trying to deflate his income may…
if self-employed, take less in salary each week;
if self-employed, manipulate the books to make the business seem to be
doing poorly;
if working for a family business, have others higher up say the number of
working hours were cut;
if a bonus is expected, request that it be held until after the divorce is final;
and/or
decrease the number of tax exemptions, which would result in a lower
paycheck.
What to Do if You Suspect That Your Spouse
Is Hiding Assets or Deflating Income
Do you believe your spouse is hiding assets in order to deprive you of your rightful share of marital property? Do you think your spouse will try to deceive the court regarding income?
If you answered, "Yes," to either of these questions, then you need the help of a skilled New Jersey divorce and family law attorney who understands the deceptive methods that may be used in an attempt to deceive the court.
Consult an attorney for legal advice concerning your particular situation. The trusted property-distribution lawyers at Aretsky Law Group, P.C., have experience in high-asset divorce cases. They will work diligently to protect your interests and to ensure that your property distribution is, indeed, fair and equitable. Call 24/7 at 800-537-4154 for your initial consultation.