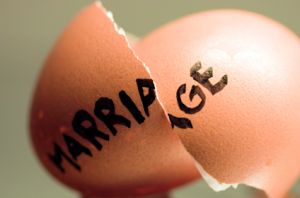 June 11, 6:00 PM at Maggiano's Little Italy in Hackensack
Meet one-on-one with psychologists, attorneys, financial managers, realtors, and more who all specialize in issues related to divorce. Get all your questions answered in one place. Clear up myths and misunderstandings about separation and divorce.
FOR IMMEDIATE RELEASE
To help you with all of your questions and clear up many myths about divorce, a panel of experts has been assembled and will be available to answer your specific questions in a round table format. The event is being billed as "Divorce Workshop 2014 – Words of Widsom" and will be held Wednesday, June 11, 2014, from 6:00 PM to 8:00 PM EDT at Maggiano's Little Italy, 390 Hackensack Ave, Hackensack NJ 07601. The event is free.
Register online or CALL 201-972-6475 to place your name on the RSVP list
Speakers that evening will include attorneys from Aretsky and Aretsky. They will be on hand to answer all your questions about the legal side of divorce. Dolores Aretsky and Eric Aretsky have each been in practice for over 20 years and are court-approved family law mediators. Eric has experience litigating divorce, alimony, child support, child custody and parenting time, distribution of assets, domestic violence, and all related post-judgment matters. Aretsky and Aretsky is committed to obtaining the most expeditious resolution possible while aggressively protecting their client's best interests.
As a trained and experienced divorce mediator, Dolores Aretsky helps divorcing couples reach fair resolutions of challenging divorce issues and avoid the stressful litigation process. Discover the advantages of divorce mediation where YOU control the outcome. Receive step-by-step instructions regarding the mediation process.
Real estate issues are often near the top of the list of concerns for couples facing divorce. Do we sell? Does one spouse buy the other out? What is in the best interest of everyone?
You can sign up at https://www.eventbrite.com/e/wp-2017-1/divorce-workshop-2014-words-…
For those attending who want to get some idea of the issues surrounding the sale of jointly owned homes or other real estate, Donna Nicolich of Abbott & Caserta Realtors will be on hand to answer all questions. Donna has 20 years of real estate experience in and around Bergen County.
Sometimes there will be other issues around the real estate, including even purchases of new domiciles. To help with all the lending and mortgage issues, Ronald Laurent of NJ Lenders Corp says: "Disagreements over the responsibility of financial obligations during divorce can lead to delinquencies and defaults, which can damage an otherwise pristine credit history and make the rental or purchase of a new home problematic." Ronald is with NJ Lenders Corp/Mortgage Bankers Senior Loan Officer, NMLS# 1006234.
Other assets also need to be considered. How do you solve the financial puzzle? What should you expect during and after divorce? Henry Rinder, CPA, CFF Smolin Lupin, is a seasoned Forensic Accountant with over 30 years of experience. He has been accepted as a divorce expert by the New Jersey courts. In divorce matters, he values businesses, establishes "standard of living", assists with financial settlements, and searches for hidden assets and fraud.
Register online or CALL 201-972-6475 to place your name on the RSVP list
There is no getting around the emotional impact of divorce on every member of the immediate, and even extended, family. These seem to primarily revolve around the kids.
When it comes to the legal aspects of custody and parenting time, the panel will include the expertise of Mathias R. Hagovsky, Ph.D. of Gerson Hagovsky Antonelli and Altman, LLC.
Dr. Hagovsky is available to talk with you about concerns you may have about custody and parenting time: how is it determined, what are the important factors, is an evaluation the only option? Can I move out of New Jersey? Can I keep my spouse from moving far away with the children? What other ways can a psychologist help with the divorce process?
Dr. Hagovsky is a forensic psychologist specializing in performing custody and parenting time evaluations including petitions by one party to move from New Jersey to another State or Country. He is experienced as a Parent Coordinator and mediator of custody and parenting time issues.
How do evaluators address custody and parenting time once separate households are established? What are the procedures used in a best interests evaluation? How can the effects of divorce be minimized–or heightened–for the children? What services can psychologists provide if there are still child-centered impasses after the divorce? These are just some of the issues that Lisa K. Tomasini, Ph.D. of Gerson Hagovsky Antonelli & Altman, LLC will address.
You can sign up at https://www.eventbrite.com/e/wp-2017-1/divorce-workshop-2014-words-…
Sometimes there are circumstances in a divorce that require the services of a private investigator. Dan Coleman is owner of Creative Solutions. He is a 26-year veteran detective who retired from the Morris County Prosecutor's office, where he worked in several specialized units, including an assignment at the FBI and six years in the Sex Crimes/Child Abuse/Megan's Law Unit.
Dan notes, "Unlike the stereotypical image of a PI lurking in the shadows with a camera, following errant husbands and wives, modern private investigators are experienced and trained professional." Dan will answer questions about obtaining essential, compelling, court-ready evidence in matters such as child custody, cohabitation, and financial forensics.
Dr. Lisa Tomasini is a licensed psychologist who provides forensic services to divorcing families. She offers best interests and move-away evaluations to help determine family-specific parenting time plans. Her background in child development and family systems, training in mediation, and experience in evaluating children and adults allow her to offer additional services, including therapeutic reunification of disenfranchised parent/child dyads and parenting coordination for child-focused resolution of parenting plan disagreements.
Register or CALL 201-972-6475 to place your name on the RSVP list
Are you considering next steps in your personal life? At some point you may want to start dating again. Arlene Vasquez, CMM of AVconnexions is a Certified Matchmaker and Dating Coach. She is Founder of AVConnexions, NJ's Premier Matchmaking Service. She will help you with 5 need-to-know tips about online dating. Arlene says: "Getting back out there can be daunting, but these tips will help you navigate your way to finding love again."