Post-Divorce Modification
Respected Family Law Attorneys Handling Post-Divorce Modifications in New Jersey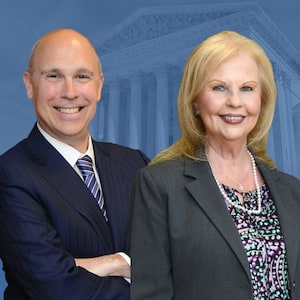 Almost any aspect of a divorce settlement can be modified, even after the divorce is final. At Aretsky Law Group, P.C., in Ridgewood, New Jersey, we regularly work with men and women seeking post-divorce modifications of specific aspects of property settlement agreements.
Experienced Post-Divorce Modifications Lawyers
People often experience significant changes after a divorce. While the terms of a property settlement agreement may have been appropriate at the time the divorce was granted, months or years later, this may no longer be true. New Jersey courts will not make arbitrary changes to divorce agreements. The court requires evidence of a significant change in circumstances prior to granting a change.
Given the right circumstances, any aspect of the divorce agreement can be modified. However, the areas where changes are most often sought include:
Our attorneys work closely with our clients to understand their unique circumstances. We are committed to aggressively representing our client's interests. However, we are equally dedicated to providing informed legal advice and representation. When we do not believe that sufficient grounds exist for modifying a property settlement agreement, we let our clients know.
Contact Our New Jersey Family Law Attorneys
If you need legal advice or representation regarding a post-divorce modification, please contact Aretsky Law Group, P.C. in Bergen County, New Jersey. Our attorneys can be reached by phone at 800-537-4154, by e-mail, or by filling out the intake form on our contact page.