Passaic County
Aretsky Law Group, P.C. Proudly Representing the People of Passaic County
The people of Passaic County turn to the Aretsky Law Group, P.C. when they need help with any number of legal issues. The reason they do is simple: Aretsky Law Group's attorneys pay individualized attention and foster open lines of communication with their clients. Open and honest communication engenders trust between lawyer and client. Trust makes all of the difference.
Issues in Passaic Family Law
Most people, quite naturally, associate family law with divorce, child support, child custody, and alimony. Family law matters are much broader than those. The Passaic County family law attorneys from Aretsky Law Group, P.C. also have experience representing clients involved in paternity disputes, adoptions, domestic violence cases, juvenile criminal matters, and guardianships, to name a few.
Child Custody Issues in Passaic County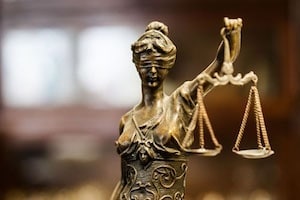 Child custody issues can be contentious between the parents. Sometimes the children get stuck in the middle watching the two people they love the most in the world fight over them. Sometimes the custody decisions are easy because of the family dynamic regarding employment and other considerations. If the parties cannot resolve their custody dispute, they can turn to a Superior Court judge to resolve their differences.
In New Jersey, child custody issues must be resolved with the best interests of the child in mind. That standard applies to whether the parties agree or a judge rules on the issue. Determining the custody arrangement that serves the best interest of the children requires evaluating numerous factors found in New Jersey Statute 9:2-4. Custody can be joint, sole with parenting time granted to the noncustodial parent, or some other arrangement depending upon the facts of the case.
Child Support Claims in Passaic County
In New Jersey, the noncustodial parent must pay child support to the custodial parent. This is only fair. A parent should not benefit because their children do not live with him or her. Furthermore, a custodial parent should not be punished financially because the children reside in their home. Most importantly, the children themselves must not go without because one parent will not take care of their children's financial needs.
In New Jersey, a judge determines the appropriate amount of child support by applying the child support guidelines to the case at hand. The child support guidelines establish the minimum amount a noncustodial parent must pay the custodial parent to help raise the children. The guidelines are presumptions which can be challenged if a child support order appears unjust or unreasonable.
Issues in a Passaic County Divorce
In theory, a dissolution of a marriage is simple. Yet there are so many complicated issues that surround the legal implications of a divorce. In New Jersey, a judge may grant a divorce after finding fault with one spouse. However, most divorces are granted based on irreconcilable differences. This is also known as a no-fault divorce. A judge may grant a no-fault divorce if the parties have lived apart for the last six months and there is no hope of resolving the differences between them.
Notwithstanding the ease of getting a divorce, the other issues implicated by a divorce such as alimony, property division, child custody, and child support can be very difficult to resolve. Sometimes the best thing for both sides is to work together to reach a mutually agreeable solution. If not, then the judge will divide the marital property and may order one spouse to pay alimony to the other. For more information, visit our Passaic County Divorce page.
Personal Injury Cases In Passaic County
In New Jersey, personal injury law is generally based on the legal theory of negligence. Simply put, negligence is someone's failure to exercise due care when the circumstances require a person to be careful, which then caused or lead to another person suffering an injury. Examples of personal injury claims which Aretsky Law Group attorneys have handled in Passaic County include car accidents, slip and fall claims, medical malpractice, wrongful death, construction accidents, trucking accidents, and pedestrian accidents to name a few.
The time to file a personal injury claim in New Jersey is limited. Therefore, time is of the essence. You must contact a Passaic County personal injury attorney immediately after suffering an injury to protect your rights.
Passaic County Auto Accident Claims
Auto accidents can cause tremendous pain and suffering to the victims. If you or someone you love suffered injuries in a Passaic County car crash, you or your loved one may be entitled to financial compensation for the injuries caused by the accident. Car accident damages include compensation for medical bills, future medical expenses, lost wages, loss of economic opportunity, costs associated with medical care, as well as pain and suffering. You might be able to collect additional damages depending on the severity and duration of your injuries. For aditional information, visit our Passaic County Car Accidents page.
Passaic County Medical Malpractice Claims
We rely on our doctors and health care professionals to return us to perfect health when we are sick or injured. We trust them implicitly. Perhaps that trust is misplaced. Every year in the United States 250,000 people die from medical errors. As a result, medical malpractice is now the third leading killer in the U.S. today.
Doctors and other health care professionals commit medical malpractice by misdiagnosing, failing to diagnose, delay when making a diagnosis, misinterpreting test results, by making errors during surgery, or prescribing or administering the wrong medication.
Call Aretsky Law Group, P.C. Today to Learn how They can Help You With Your Legal Question
The Passaic County lawyers from Aretsky Law Group, P.C. have earned the reputation as being well-respected attorneys in the community. They earned that reputation by putting their clients' needs first and by using their skill, commitment, and dedication to represent their clients zealously.-
Call Aretsky Law Group, P.C. today at 800-537-4154 to speak with an attorney 24/7. We are happy to meet with you at any one of our conveniently located meeting facilities for a case review or an initial consultation. Call us today to find out what a difference individualized attention can make to a person going through a difficult time in their lives.
Sources cited within.