Passaic County Divorce Lawyer
Divorce Attorneys Serving Passaic County, New Jersey
If you live in Passaic County and need assistance in filing for or obtaining a divorce, let the knowledgeable and dedicated legal team at Aretsky Law Group, P.C. help. Filing a petition for divorce at the Passaic County courthouse (located at 77 Hamilton Street in Paterson) is only the first – and oftentimes, the easiest – step in the divorce process. Whether your divorce case is over in a few months or last several years, Aretsky Law Group, P.C. will work tirelessly to help ensure your divorce case is resolved efficiently and successfully as possible.
Common Reasons why Divorce Proceedings Take so Long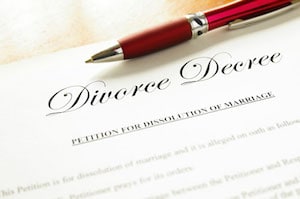 It seems as if many Passaic County residents have heard one or more "horror stories" about how long and tedious the divorce process can be. It is important to remember that while many divorce cases are resolved in a timely manner, circumstances or facts in your case can result in the divorce case lasting for months – or even years. Some factors that might suggest the divorce proceedings will be prolonged include:
High-value assets like a business, retirement accounts, or valuable property. When these items are present, it becomes even more critical for the court to determine whether these items are marital property (and, hence, subject to division) and the value of these items. If either task is not performed well, one party or the other might be seriously disadvantaged in the divorce proceeding.
Children in common. Whenever a divorcing couple has children in common, the proceedings appear to take longer because a court must enter additional orders describing how the child will be cared for following the divorce and how each parent will be able to exercise the rights and responsibilities of parenthood following the divorce. Where the parties agree as to the calculation of child support and custody and visitation arrangements, this factor may not prolong the divorce proceedings much.
Contentious parties. The more issues that parties can resolve between themselves (either informally or through mediation), the quicker the divorce tends to proceed. However, parties should not be forced or feel pressured to agree to terms with which they are not comfortable.
Experienced and Dedicated Advocacy can Help Speed the Divorce Process Along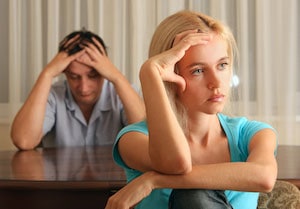 Aretsky Law Group, P.C. operates several offices throughout Passaic County, meaning that we are able to visit with you and become involved in your divorce case quickly and conveniently. The divorce process can feel like a maze, but Aretsky Law Group, P.C. helps to guide our clients through the process with confidence and courage.
Call Aretsky Law Group, P.C. at 800-537-4154 number or email Mr. Aretsky at Eric@aretskylawgroup.com for your initial consultation. You may also view our firm overview, attorney biographies and our areas of practice when you visit our website at Aretsky Law Group.
Passaic County Office *
Law Offices of Natalie Esposito Capano, LLC
1181 McBride Ave.
Woodland Park, NJ 07424
Phone: 973-870-4325
*Natalie Esposito Capano, Esq.
Of Counsel to Aretsky Law Group, P.C.