Passaic County Family Law
Caring, Competent Family Law Attorneys in Passaic County, New Jersey
Passaic County offers plenty of attractions for spouses and new parents looking to start their lives (or a new phase of their lives), but this does not mean that all families and couples residing throughout Passaic County do not experience hardships, disagreements, separations, and/or divorces. These and other types of family law proceedings that take place in Passaic County can contain many opportunities for foolhardy or unaware parties to unknowingly waive important legal rights and negatively impact their individual futures and/or their future as parents.
Before attempting to handle your Passaic County family law case by yourself, speak with the knowledgeable family law team at Aretsky Law Group, P.C. We can help you not only resolve your family law dispute in an efficient and expeditious manner, but we may also be able to increase the likelihood that you will prevail in your case.
Frequently Asked Questions About Passaic County Family Law Cases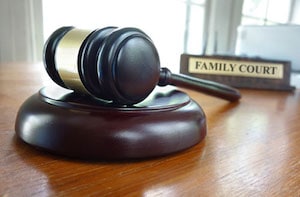 The laws and regulations applicable in family law cases in Passaic County are many. It is not uncommon for parties to have many questions about their rights and the appropriate path forward in their case. While each Passaic County family law case is different and the specific answer to your query may be unique to your case, commonly-asked questions do exist:
How long will it take for my family law case to be resolved? Family law legal disputes are disruptive to your life: at Aretsky Law Group, we understand that you want your case resolved – and fast. Depending on the complexity of the issue in your family law case and the willingness of you and the other party to reach a settlement before trial, your case may take one or two months or a year or more to reach a resolution.
Do I need an attorney's representation? New Jersey law does not require family law litigants to have legal representation; however, having someone to help investigate your case, collect evidence and witnesses, and advance your case procedurally through the court system can alleviate a great burden from your shoulders.
Is temporary relief available to me? In some situations, (i.e., where there is a threat of abuse or risk of destruction of property) a court may enter temporary orders in a divorce or child custody proceeding to prevent one party from abusing or harassing the other or destroying property belonging to the other.
Speak With an Experienced Passaic County Law Firm Today
With our firm's knowledge and resources, Aretsky Law Group, P.C. can help ensure your you have the greatest opportunity to succeed in your case. Call us today at 973-870-4325.
Passaic County Office *
Law Offices of Natalie Esposito Capano, LLC
1181 McBride Ave.
Woodland Park, NJ 07424
Phone: 973-870-4325
*Natalie Esposito Capano, Esq.
Of Counsel to Aretsky Law Group, P.C.