Woodland Park
Experienced and Skilled Woodland Park Attorneys
The Woodland Park attorneys from Aretsky Law Group, P.C. understand quite well the stress an unexpected or unwelcome legal issue can cause. The attorneys at Aretsky Law Group, P.C. work hard to relieve you of that stress. Whether it is a divorce, child custody, child support matter or a personal injury claim, we will work diligently to resolve your legal issue expeditiously, but most importantly, in your best interest. Aretsky Law Group's attorneys pride themselves on their zealous advocacy and strive to achieve justice for all of their clients in whatever legal crisis they encounter.
Woodland Park Family Law
Family law encompasses a number of different legal issues, all of which have the family at the root. The Woodland Park family law attorneys from Aretsky Law Group, P.C. possess significant experience in divorce cases and issues related to divorces such as alimony, property distribution, and child support and child custody. Additionally, Aretsky Law Group attorneys have represented clients in paternity suits, juvenile criminal justice matters, domestic violence cases, and guardianships.
Woodland Park Child Custody Cases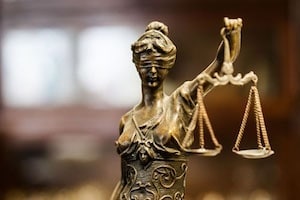 Child custody is one of the most important legal issues confronting Aretsky Law Group's clients. Whether the child custody issue arises during a divorce proceeding or from a couple who had a child out of wedlock, custody of the children is decided by applying the best interest of the child standard announced in New Jersey Statute 9:2-4. The best interest of the child standard takes into consideration various factors such as whether the parents are agreeable to each other, how one parent treats the other, and the financial situation of the parties to name a select few. The statute lists many more, and the judge is at liberty to consider other factors presented by the evidence but not included within the law.
Woodland Park Child Support Claims
In New Jersey, the noncustodial parent must contribute financially to the custodial parent. Principles of fundamental fairness dictate that both parents should contribute financially to their child. Sometimes, people lose sight of that.
In New Jersey, the child support guidelines delineate how much a noncustodial parent must contribute to the custodial parent. The amount of child support to be paid weekly depends upon how much money the noncustodial parent makes, the number of children involved, and a host of other factors including the amount of time the noncustodial parent spends with the children on a weekly basis. The child support order can be amended based on a change in circumstances for either parent.
Issues in Woodland Park Divorces
Dissolving a marriage requires one spouse to file a petition for divorce in Superior Court. The filing spouse can elect to prove that their spouse was at-fault for causing the divorce for reasons such as adultery, desertion, mental incapacity, addiction, incarceration lasting longer than one year, or cruelty. Many people chose to file for divorce based on irreconcilable differences, also known as a no-fault divorce. The only evidence required to prove a no-fault divorce is that the couple has lived apart for at least six months and there is no hope of reconciling the differences between them.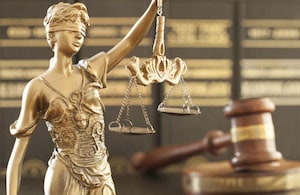 A necessary component of the divorce is determining the rights and responsibilities of each spouse to the other upon dissolution of their marriage. Issues like child custody and child support are necessary components of a divorce but so are issues such as whether alimony is appropriate, and if so, how much and for how long. Additionally, the couple must divide their marital assets and liabilities. Marital property is divided equitably, and each person retains the individual property they had before the marriage. For more information, visit our Woodland Park Divorce page.
Woodland Park Personal Injury Claims
The Woodland Park personal injury attorneys from Aretsky Law Group, P.C. enjoy vast experience representing clients who have suffered a personal injury. Personal injuries can occur in any number ways including car accidents, truck accidents, pedestrian accidents, slip and fall cases, wrongful death, premises liability, and medical malpractice.
In New Jersey, the time to file a personal injury claim is limited to two years. Therefore, time is of the essence and you must not delay seeking an experienced and skilled Woodland Park personal to protect your valuable rights.
Woodland Park Car Accident Claims
Unfortunately, car accidents occur at an alarmingly high rate in New Jersey. Therefore, the chances are very high that you or someone you love is or will be involved in a motor vehicle accident. Auto accidents can occur in any number of ways. Most commonly, autoaccidents happen because another driver operated negligently, or was distracted, or operated under the influence of alcohol or drugs.
In New Jersey, a person who suffered personal injuries in a car accident may recover damages from the other driver. Damages can include medical bills, future medical expenses, lost wages, lost economic opportunities, incapacitation, as well as pain and suffering. For more information, visit our Woodland Park Car Accident page.
Woodland Park Medical Malpractice Claims
Medical malpractice is the third leading killer in the United States. Medical errors kill 250,000 people per year. The number might actually be higher. Medical malpractice can happen when medical personnel misdiagnoses a condition, fails to diagnose a problem, delays a diagnosis, makes an error during surgery, or administers or prescribes the wrong medication.
Proving that a physician committed malpractice requires the assistance of an expert witness to testify that the treating physician's actions fell measurably below the standard of care in the medical profession. Aretsky Law Group's medical malpractice attorneys have the knowledge and skill to obtain the necessary expert testimony and to present it effectively so as to maximize your chances of recovery.
Call Aretsky Law Group, P.C. Today for Immediate Assistance With Your Woodland Park Legal Claim
Aretsky Law Group's attorneys are available 24/7 for consultation. Call them today at 800-537-4154 to schedule your Consultation or case review. Aretsky Law Group, P.C. has convenient locations throughout the state to meet. Once you sit down with one of their attorneys, you will understand the difference Aretsky Law Group, P.C. can make for you. Call today.
Passaic County Office *
Law Offices of Natalie Esposito Capano, LLC
1181 McBride Ave.
Woodland Park, NJ 07424
Phone: 973-870-4325
*Natalie Esposito Capano, Esq.
Of Counsel to Aretsky Law Group, P.C.