Oak Ridge Family Law
Our Adept and Dedicated Family Law Attorneys in Oak Ridge, New Jersey are Ready to Help You!
The Oak Ridge community may not be as populated as some of New Jersey's larger metropolitan areas, but this by no means indicates that Oak Ridge families do not experience the same stressors and challenges that drive families in other communities apart. That is to say, Oak Ridge families (like other families in New Jersey) face divorces, child custody disputes, and other family law legal issues that can require a considerable amount of time and effort to resolve. If you live in Oak Ridge and find yourself facing one of these family law disputes, your efforts and resources are multiplied when you team with Aretsky Law Group, P.C.
Knowledgeable Assistance With Child-Related Hearings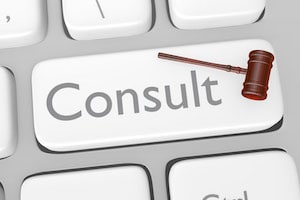 Child custody proceedings, child support hearings, and paternity are the most common family law proceedings that affect one's relationship with his or her child. Yet even here, there are a multitude of legal standards and burdens of proof that must be met in order to prevail. Your Oak ridge family law attorney at Aretsky Law Group, P.C. is well-versed in the myriad of laws, case law, and regulations that impact child-related family law cases. We utilize our vast knowledge and experience to help you obtain the relief you desire and so you can focus on what is important – strengthening your relationship with your child.
Strong and Respected Representation During an Oak Ridge Divorce
Divorce legally ends a marriage, but the many decisions that must be made as part of a divorce – the division of property, assets, and liabilities and/or the appropriateness of spousal support, for example – can have an important impact on each party's first few weeks and months (perhaps even years) as a divorcee. With the help of Aretsky Law Group, P.C.'s experienced family law team, we will help ensure that the orders entered by the court are orders that provide you with the resources and freedom you need to begin this new phase of your life on a solid footing.
Reach Out and Speak With Aretsky Law Group, P.C. Today
The sooner you retain legal counsel from Aretsky Law Group, P.C. to assist you in your Oak Ridge family law matter, the quicker we will be able to put you on the road to achieving your goals and the more efficient our assistance will be. Call us today at (973) 298-1010 and learn how our legal counsel and representation can make the difference in the outcome of your case.