Oak Ridge Divorce
Divorce Attorneys Serving the Oak Ridge, New Jersey Area
If you and/or your spouse have determined that your marriage should end (whether due to irreconcilable differences or some other "fault-based" ground) and at least one of you has resided in Oak Ridge for at least one year, you may file a petition for divorce in Paterson, at the Passaic County Courthouse. Many residents may feel that once their divorce petition has been filed, the remainder of the divorce proceeding is routine and uneventful. Nothing could be further from the truth, however: the filing of a divorce petition opens the person's and his or her spouse's financial and personal life up to the review and intervention of the court.
What Decisions Does a Court Make in an Oak Ridge Divorce?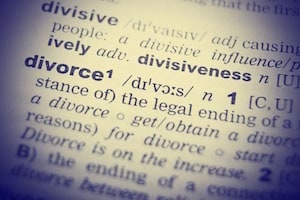 The court's interest and involvement in your affairs is not motivated by curiosity. Instead, the court will typically inquire into your finances, your parenting beliefs and attitudes (if you and your soon-to-be ex-spouse have children in common), and your property so that the court can enter the orders it needs in order to complete your divorce proceedings. In a typical Oak Ridge divorce case, these orders direct:
How property is to be divided : Any "marital property" – that is, property that was acquired by you and/or your spouse during the marriage – must be divided between you and your spouse in a "fair and equitable" manner. A "fair and equitable" division of the marital property (and only the marital property) is necessary in order to ensure that both you and your spouse are able to retain certain property and that neither of you are unfairly disadvantaged.
With whom your children will reside and what visitation schedule is appropriate : One parent will be designated as the primary residential parent – it is with this parent that the child will primarily live. The other parent will be given a visitation schedule that allows him or her to spend certain amounts of time with the child in his or her own care and custody. If necessary, the court can also enter orders indicating which parent will have the authority to make certain decisions affecting the child's welfare.
Aretsky Law Group, P.C. Assists Clients in Divorce Proceedings
If you are filing for divorce in Oak Ridge or elsewhere in New Jersey, count on Aretsky Law Group, P.C. to utilize its experience and resources to help the court answer these questions and make its decisions in a fair and beneficial manner.
Call Aretsky Law Group, P.C. at 800-537-4154 number or email Mr. Aretsky at Eric@aretskylawgroup.com for your initial consultation. You may also view our firm overview, attorney biographies and our areas of practice when you visit our website at Aretsky Law Group.
Passaic County Office *
Law Offices of Elizabeth Vengen, LLC
137 Doremus Road
Oak Ridge, NJ 07438
Phone: 973-298-1010
*Elizabeth Vengen, Esq.
Of Counsel to Aretsky Law Group, P.C.