Oradell
Aretsky Law Group, P.C. Serving the Needs of Oradell
The Oradell lawyers at Aretsky Law Group, P.C. pride themselves on delivering high-quality, competent legal advice to their clients. Aretsky Law Group, P.C.'s attorneys have worked hard over the years to earn the respect of their clients, other attorneys, and judges across New Jersey. The Oradell lawyers from Aretsky Law Group, P.C. know that being saddled with the burden of a legal claiming is very stressful. Aretsky Law Group works hard to alleviate your stress by seeking a fair resolution through settlement. However, rest assured that if a settlement would be unjust, then they will aggressively fight to protect your rights in court.
Oradell Family Law Representation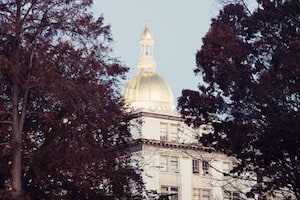 If you are facing a family law issue in Oradell, Aretsky Law Group, P.C. can help. They have vast experience representing folks in family court who have filed for divorce, child custody, child support, alimony, modification of court orders, adoption, and paternity to name a few. Additionally, Aretsky Law Group, P.C. has handled issues regarding surrogacy, domestic violence, child abuse, and juvenile criminal matters. Their family law experience will serve you well if you or a loved one is facing one of these daunting legal problems.
Oradell Child Custody Representation
Child custody issues can be very difficult to resolve. The best resolution of these issues most often come from the parties themselves. They knew their schedules, their children, and their living situation the best. A judge will approve an agreement if it is fair, reasonable, and not the product of duress or intimidation. A judge will assume that the parties have the best interests of the children in mind. The judge will review any agreement with that standard in mind as required by New Jersey Statute 9:2-4. Similarly, if the parties cannot agree, then the judge must analyze many factors relating to the parents of the children in question to determine what custody arrangement is in the child's best interests.
Oradell Child Support Representation
A necessary component of child custody is child support. Under New Jersey law, the non-custodial parent must provide financial support to the custodial parent. This situation arises out of fairness to the custodial parent who must meet the children's immediate needs and the children themselves who should not be harmed if the custodial parent struggles to support the children alone. Furthermore, the non-custodial parent has an obligation to be financially responsible for his or her children. A judge determines a child support order by applying the New Jersey child support guidelines. Application of the guidelines creates a presumption of a support amount that can be rebutted. Understanding and applying the child support guidelines is a highly complex legal matter, and you should seek competent legal advice if you find yourself in court asking for or defending against child support.
Oradell Divorce Representation
In New Jersey, one spouse must sue the other for divorce by alleging an at-fault ground like adultery or desertion. Alternatively, if the partners have lived apart for six months and there is no hope of reconciliation, then a judge may grant a divorce on the grounds of irreconcilable differences. The parties must divide the marital property equitably. This is another highly complicated legal issue. The question of whether one spouse must pay alimony is another complex legal matter. The court must analyze nearly two dozen factors to determine whether alimony is appropriate and if so, how much alimony must be awarded and for how long. For further information, view our Oradell Divorce page.
Oradell Personal Injury Claims Representation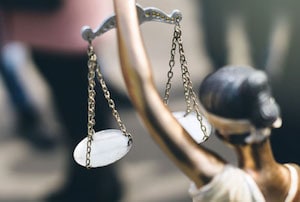 Personal injury claims occur when they are least expected. The unexpected nature of a personal injury catches people off guard. Frequently after suffering a personal injury, people are left scrambling to replace the wages lost because the injured person cannot work, to pay medical bills that accumulated from the accident, and pay for future medical costs, among other damages.
Personal injuries can occur in any number of incidents. Some of the most common Oradell personal injury claims arise out of auto accidents, truck accidents, pedestrian accidents, medical malpractice, slip and fall cases, construction accidents, dog bites, defective products, and premises liability, to name a few.
If you or someone you love suffered personal injuries in Oradell or anywhere else in New Jersey, you must be aware that time is of the essence. New Jersey has a two-year statute of limitations on personal injury claims. Therefore, you should seek legal advice from a knowledgeable and accomplished Oradell personal injury attorney to protect your rights.
Oradell Auto Accidents Claims Representation
Thousands of auto accidents occur each year in New Jersey. Those crashes cause personal injury and death. Car accidents also result in tens of millions of dollars is medical bills, lost wages, and property damage. You may be entitled to receive financial compensation for injuries you suffered in a car accident caused by a negligent driver, distracted driver, inebriated driver, or driver with a defective vehicle. Also, car accidents can occur when drivers of large trucks fail to obey the rules of the road. For more information, view our Oradell Car Accident page.
Oradell Medical Malpractice Claims Representation
Medical malpractice is more prevalent than most people think. According to one study, medical malpractice accounts for 250,000 deaths per year. Medical malpractice occurs when physicians and other medical personnel misdiagnose, mistreat, fail to read test results accurately, delay in diagnosis, or negligently administer prescriptions. A victim of medical malpractice, or their family if the person died from the medical malpractice, can receive damages for their loss. However, medical malpractice cases are very complicated and require the assistance of expert witnesses who must give an opinion about the failure of the treating physician or health care provider to follow the standards of the medical profession.
Choose Aretsky Law Group, P.C. for Help With Your Legal Needs
The lawyers at Aretsky Law Group, P.C. are available 24/7 to address your legal needs. You can trust their knowledge, experience, and track record for success to guide you through your tough times.
Call Aretsky Law Group, P.C. today at 800-537-4154 to schedule your initial consultation. You can meet us at our main office which is located across the street from the Bergen County Judicial Complex or at any one of our convenient meeting locations throughout the state. For additional information, please visit our website at Aretsky Law Group for further information.