Oradell Divorce
Compassionate, Caring and Experienced Divorce Lawyers in Oradell, New Jersey
If you live in Oradell, you are probably aware that the Bergen County Courthouse located at 10 Main Street in Hackensack, New Jersey is the courthouse wherein you would file a petition for divorce if you are looking to legally end your marriage. What you may not know, however, is that before your petition is granted the court and your soon-to-be ex-spouse will need to address and resolve a multitude of issues.
Your Oradell divorce has the potential to drastically affect your parental rights and financial stability. Aretsky Law Group, P.C. is your Oradell divorce and family law firm and is able to help you take appropriate action before, during, and after your divorce proceeding that will leave you in the best position possible.
Common Myths Surrounding Divorce Proceedings in Oradell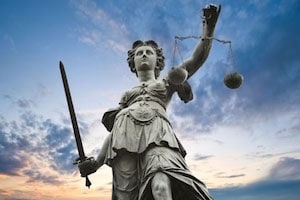 Despite the prevalence of divorce (not only in Oradell, but throughout New Jersey and the United States as a whole), many myths and misconceptions about the divorce process exist. If you believe any of these myths and/or misconceptions, you may find yourself in a precarious legal position. Common myths include:
My spouse can't get a divorce if I don't agree to it. A court can grant the filing spouse's petition for divorce even if the other spouse does not agree to the divorce or does not believe the marriage is irretrievably broken.
If my spouse doesn't know where I am, he/she cannot get a divorce. In an effort to frustrate their spouses' attempts to divorce, some individuals choose to move away or go into hiding believing that if they are not served with a copy of the petition, then the petition for divorce cannot be granted. While a court may not be able to enter the full panoply of orders it normally would in a divorce case if one spouse cannot be located, this does not prevent the court from granting a petition for divorce.
My children get to decide where they want to live when my spouse and I divorce . While a court may be inclined to take your children's wishes into account when determining with whom your children will primarily reside, the court will enter custody and visitation orders it believes are in your children's best interests.
Aretsky Law Group, P.C. is Here to Assist Oradell Residents
Do not go into the courtroom armed with half-truths and misconceptions. Aretsky Law Group, P.C. is committed to helping you comprehend New Jersey's divorce laws and utilize these laws to your advantage in your divorce proceeding.
Call Aretsky Law Group, P.C. at 800-537-4154 number or email Mr. Aretsky at Eric@aretskylawgroup.com for your initial consultation. You may also view our firm overview, attorney biographies and our areas of practice when you visit our website at Aretsky Law Group.