Oceanport
People From Oceanport Rely On Aretsky Law Group, P.C. For Their Legal Needs
Call 800-537-4154 For Your Consultation. Meeting Location By Appointment Only.
The Oceanport attorneys at Aretsky Law Group, P.C. understand that life becomes a lot more stressful when legal issues arise. That is why we endeavor to relieve our clients of the burden caused by legal claims. We work efficiently while fostering open lines of communication to resolve your legal issue with your best interest in mind. The attorneys at Aretsky Law Group, P.C. have earned the reputation in the legal community as well-respected lawyers. Reputation means a great deal because having that sterling reputation helps Aretsky's clients maximize their recovery.
Oceanport Family Law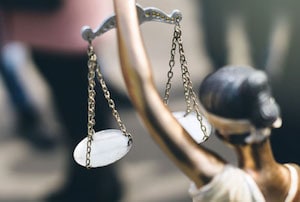 Family law issues include divorce, alimony, division of marital property, child custody, and child support disputes. Family law also includes adoption cases, paternity disputes, domestic violence cases, juvenile criminal matters, surrogacy, and guardianships. The Oceanport family law attorneys from Aretsky Law Group, P.C. have substantial experience representing clients with family law issues in Superior Court. Their experience gives Aretsky clients the edge they need when faced with a family law issue.
Oceanport Child Custody Disputes
Child custody disputes are tough cases to handle for lawyers. They are even harder to live through as parties and even worse for the children. So often, the children are placed at the center of a dispute between two people whom they love the most in the world. Positioning children that way is detrimental to their well-being. It is important, therefore, to remember that child custody decisions are made by the judge with the best interests of the children in mind. New Jersey statute 9:2-4 instructs judges on what factors the should consider when determining the custody arrangement that is in the children's best interest. After weighing the factors listed in the statute, the judge could decide that joint custody is in the best interest of the children. Or, depending on the situation, the judge could award physical custody to one parent while granting the other parenting time. The judge could arrive at an entirely different living arrangement if it is in the best interest of the children involved.
Oceanport Child Support
A non-custodial parent must pay the custodial parent child support. In New Jersey, an order of child support is determined after application of the child support guidelines to the facts of the case at hand. The child support guidelines try to take into account the gross income of the noncustodial parent, how much time per week the noncustodial parent spends with their children, as well as a host of other factors to arrive at a fair sum. Paying child support might feel like a financial burden, and it might be. However, a parent has an obligation to take care of their children financially and emotionally. Having a child go without because the custodial parent has limited financial means hurts the child and unfairly restricts the life-experiences they could have because the custodial parent does not have the money.
Oceanport Divorce
In New Jersey, a judge can grant a divorce on an at-fault basis such as adultery, cruelty, desertion, or drug addiction. Most divorces are granted without regard to the culpability of one party to the marriage. Rather, most divorces are based on irreconcilable differences. Therefore, a family law judge can grant the divorce on irreconcilable differences if the parties have lived apart for six months or more and there is no hope of reconciling the parties' differences. Child custody and support are the primary concerns when granting a divorce but there are other considerations as well.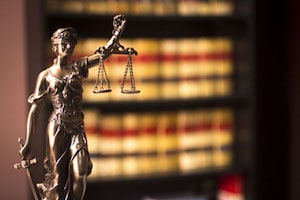 As part of the divorce proceedings, the parties must agree upon, or the judge will order a division of marital property. Marital property consists of the assets and liabilities accumulated jointly during the marriage. Marital property includes real estate, personal property, bank accounts, marital debts, health insurance, pensions, retirement accounts, and intellectual property.
Another important consideration among divorcing parties is whether one spouse might owe the other alimony. Alimony may be granted for the maintenance of one spouse while the parties financially adjust to living apart. New Jersey Statute 2A: 34-23 lists numerous factors a family law judge must take into consideration when determining whether an alimony award is appropriate, and if so, how much and for how long. To read more, visit our Oceanport divorce page.
Oceanport Personal Injury Cases
The Oceanport attorneys from Aretsky Law Group, P.C., in addition to their family law experience, also have tremendous experience with New Jersey personal injury cases. In New Jersey, most personal injury cases are constructed on a theory of negligence. In other words, the person who caused an injury did so while failing to exercise reasonable caution as required by the circumstances. Personal injury cases involving negligence include auto accidents, pedestrian accidents, medical malpractice, construction injuries, slip and fall claims, premises liability, and wrongful death to name a few.
Oceanport Car Accidents
Unfortunately, New Jersey motorists are involved in tens of thousands of car crashes annually. Car accidents frequently happen due to the inattentiveness of the other driver. Additionally, car accidents occur because another person was driving while distracted, driving while impaired by either drugs or alcohol, driving while fatigued, speeding, or disobeying the rules of the road. Depending on the circumstances of the accident, you may be entitled to receive financial compensation for medical bills, future medical costs, lost wages, as well as pain and suffering. For more information, visit our Oceanport car accident page.
Oceanport Medical Malpractice Claims
Medical malpractice occurs every single day. Medical personnel commits malpractice when they miss a diagnosis or fail to adequately diagnose a patient's symptoms. Malpractice can arise when doctors misread test results or administer incorrect doses of medicine. Whatever the reason, medical malpractice kills 250,000 people per year in the United States. Therefore, if you or a loved one suffered an injury or died after a medical procedure, you should act quickly to preserve your rights by talking with an experienced Oceanport medical malpractice attorney from Aretsky Law Group, P.C.
Choose Aretsky Law P.C. for Your Oceanport Family Law Matter or Personal Injury Claim
Aretsky Law Group, P.C. has worked hard to earn their reputation as well-respected lawyers in the community. Their dedication to their clients in unparalleled. Call Aretsky Law Group, P.C. today at 800-537-4154 to schedule an appointment for a case evaluation today. Aretsky Law Group's attorneys are happy to meet you at any one of their convenient meeting locations throughout the state. Call today to find out the difference individualized attention will make for you and your Oceanport legal claim.