Hackensack Family Law
Our Capable and Effective Family Law Attorneys in Hackensack, New Jersey Battle for Your Legal Cause
As is true in other major population centers in the United States, divorces happen with some degree of regularity in the city of Hackensack. Beyond divorce filings, though, many other family law proceedings are initiated each month in Hackensack: paternity actions, child custody proceedings, and other similar family law proceedings are just some of the more common proceedings of this type that are commenced each month. While no law requires a family law litigant to procure representation from legal counsel in order to file a family law case or proceed with a case that has already been filed, Hackensack family law litigants may find such experienced and knowledgeable advice and guidance helpful in obtaining the results they seek.
Aretsky Law Group, P.C. Helps Hackensack Residents Involved in a Variety of Family Law Cases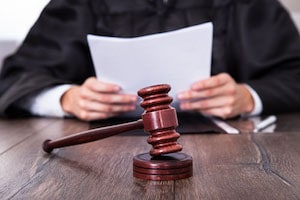 Aretsky Law Group, P.C. has considerable experience in handling a variety of family law cases, and when you retain our firm to represent you in your Hackensack divorce, custody, or other family law case you become the beneficiary of our knowledge and resources. This enables us to provide you with helpful and persuasive representation proceedings such as:
Divorce: Without skillful representation, your legal and financial interests can be irreparably harmed. A court can enter child custody, spousal support, and/or property division orders that are not favorable to your interests if you do not take appropriate and timely action.
Child custody: While courts are supposed to enter child custody orders that reflect the "best interests of the child," without a powerful voice advocating for your rights and interests as a parent as well as for those of your child, it is easy for a court to enter orders that negatively impact your ability to effectively parent your child.
Paternity: Before an adult is legally entitled to visitation with a child (or obligated to pay child support), paternity must be established. While this may be easy to accomplish in some cases, if the individual's name is not on the child's birth certificate and/or if the person has not attempted to have regular visitation with the child since the child's birth, the task of establishing paternity can be quite complicated.
Why Choose Aretsky Law Group, P.C. to Handle Your Hackensack Family Law Proceeding?
Aretsky Law Group, P.C. stands ready to intervene quickly in your Hackensack family law case. Contact us today and see the difference that experienced and skilled representation can make in your case. Call Aretsky Law Group, P.C. at 800-537-4154 or 201-580-3411.
Bergen County Location
Aretsky Law Group, P.C.
Two University Plaza Dr #55
Hackensack, NJ 07601
Location by appointment only
Phone: 201-580-3411