Hackensack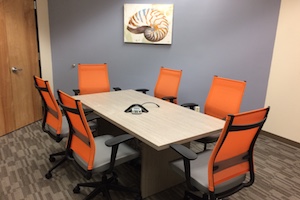 Since 1991, Aretsky Law Group, P.C. has conducted business out of the main office in Hackensack, N.J. The law firm started as a small two lawyer office and has since expanded to multiple locations throughout New Jersey. We are honored to represent our clients throughout the state. Our team of highly experienced and caring attorneys are proud to serve the communities in which our clients reside. We will assist you in obtaining the best possible outcome.
Bergen County Location
Aretsky Law Group, P.C.
Two University Plaza Dr #55 Hackensack, NJ 07601
Location by appointment only
Phone: 201-580-3411

Call Us Now for a Consultation
We have more than 75 years of combined legal experience.
We have meeting locations throughout New Jersey to accommodate our clients.
Our team of lawyers can handle both larger and smaller cases.
We are available 24/7 via telephone.
Unlike some of our competitors, the Courts and adversaries know our law group.
Hackensack, New Jersey
Hackensack is the county seat for Bergen County. As such, the Bergen County Courthouse is located within the city. Hackensack has approximately 43,000 residents. Hackensack is the home of Aretsky Law Group's main office, from which the law firm represents residents throughout Bergen County.
Bergen County Family Court in Hackensack
Family Division Information
Family Division Main Office
10 Main Street, Room 163
Hackensack, NJ 07601
201-527-2300
Office Hours: 8:30 a.m. – 4:30 p.m.
List of Judges:
Judge Peter J. Melchionne, Presiding Judge
Judge Lisa A. Firko
Judge James X. Sattely
Judge Ronny Jo Siegal
Judge Terry Paul Bottinelli
Judge Magali M. Francois
Judge Jane Gallina Mecca
Judge Walter F. Skrod
Judge Gary N. Wilcox
Judge Mark T. Janeczko
Public Transportation in Hackensack, New Jersey
Hackensack is serviced by the New Jersey Transit bus service as well as trains at three train stations. Our Hackensack office is conveniently located to bus and train stations. We are also located just across the street from the Bergen County Courthouse. A free underground covered parking lot is available and accessible off of Sussex Street. The team of lawyers at Aretsky Law Group, P.C. are highly experienced and since Hackensack is the location of our main office, we know the Bergen County system well.
How Can Our Divorce Lawyers Help You?
If you or your family or friends require the services of a Bergen County divorce lawyer, our team of attorneys will help them achieve the best possible outcome.
Our team of lawyers represent clients in connection with:
Adoptions
Alimony
Annulments
Child Custody and Parenting
Child Support
Divorce
Divorce Mediation
Domestic Violence
Domestic Partnership/Civil Union
Fathers' Rights
Grandparents' Rights
High-Net-Worth Divorce
Parental Relocation
Paternity
Post-Divorce Modification
Pre-Nuptial Agreements
Private and Court-Ordered Mediation
Property Distribution
Property Settlement Agreements
Separation
Uncontested Divorce
Serving Hackensack, New Jersey Since 1991 Call 201-580-3411 for an Initial Consultation
We will achieve the best possible outcome for you and your family. One of our proudest accomplishments is when clients refer their family and friends to us. Take your first step in the right direction and call us TODAY for an initial consultation: 201-580-3411.