Hackensack Divorce
Dedicated Divorce Attorneys in Hackensack, New Jersey
No Hackensack couple is immune from the possibility of a breakdown in their marital relationship. When one spouse or the other in a married couple no longer believe that continuation of the marriage relationship is possible due for any one of various reasons, that spouse may file a petition for divorce in the Bergen County Courthouse, 10 Main Street, in Hackensack. Once a petition is filed, the spouses must participate in the divorce process until either the petition is dismissed (in which case, no decree of divorce will be entered) or until the process is completed and a decree of divorce entered. Along the way, there are plenty of opportunities for one spouse or the other to negatively affect his or her own situation.
Aretsky Law Group, P.C. can assist Hackensack residents preparing to divorce or already embroiled in divorce proceedings to achieve the most favorable disposition of the issues present in their divorce as possible.
Common FAQs for Divorcing Couples in Hackensack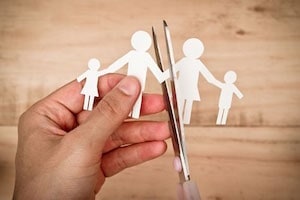 Even for those who have been through the divorce process before, filing a divorce petition (or being served with a petition filed by the other spouse) usually results in you having more questions than answers. Some of these questions may include:
What are "irreconcilable differences"? In the past, a spouse seeking a divorce would have had to allege one or more fault-based grounds for divorce (such as abuse or adultery). Now, however, a spouse can also seek and obtain a decree of divorce from his or her spouse by alleging that "irreconcilable differences" exist. Any difference of opinion or disagreement can rise to the level of an "irreconcilable difference" if it makes it impossible from the perspective of one spouse or the other for the marriage relationship to continue.
Does our property get divided 50/50? The judge that hears your Hackensack divorce case is obligated to divide the marital property you and your spouse accumulated in a "fair and equitable" manner. This means that it is possible that a court will not divide your marital assets and/or debts "50/50" if the court does not believe doing so is fair to you and your spouse.
Let Aretsky Law Group, P.C. Handle Your Hackensack Divorce-Related Questions
At the Aretsky Law Group, P.C., our firm's goal is to help make an unfamiliar and intimidating divorce process understandable for you. We will partner with you to help ensure you understand the steps involved in obtaining a divorce in Hackensack as well as what you can expect once your divorce is finalized.
Call Aretsky Law Group, P.C. at 800-537-4154 number or email Mr. Aretsky at Eric@aretskylawgroup.com for your initial consultation. You may also view our firm overview, attorney biographies and our areas of practice when you visit our website at Aretsky Law Group.
Bergen County Location
Aretsky Law Group, P.C.
Two University Plaza Dr #55 Hackensack, NJ 07601

Location by appointment only

Phone: 201-580-3411