Pine Brook
Our Experienced Lawyers in Pine Brook, New Jersey Fight For You!
Meeting Location By Appointment Only. Call 800-537-4154 For Your Consultation.
Individuals have disputes and disagreements even in picturesque Pine Brook, and when these disputes and disagreements cannot be resolved informally they may find their way to court. Regardless of the type of dispute, a court decision or action can change your life for the better or for the worse: in a child custody battle, a judge's decision can take your child away from you for significant periods of time. Or in a personal injury lawsuit, a favorable verdict can help you pay for your medical expenses and put you and your family back on solid financial ground.
Prevailing in your legal matter is not easy or guaranteed; however, with the advice and assistance of the Aretsky Law Group, P.C., you will be better positioned to meet the challenges of your case with confidence.
Pine Brook Family Law Representation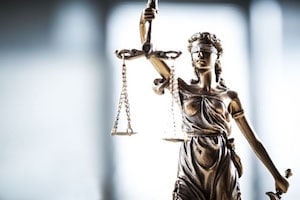 Titles 2A and 9 of the New Jersey Statutes contain the laws that touch upon the family unit in New Jersey – marriage, divorce, and proceedings related to children. There is a pervasive belief that exists amongst some Pine Brook residents that family law cases are "easy" and can be handled without an attorney's help. However, one misstep in a divorce or child custody proceeding can cost you, your family, and/or your children dearly. Seek, the help of the Aretsky Law Group, P.C. if you are facing:
Divorce: When a court grants a divorce, the court is essentially dissolving the legal relationship between two spouses. As part of its duties, the court must also decide how to divide the property and assets the parties acquired during the marriage and determine if one spouse is entitled to any ongoing support payments from the other spouse.
Proceedings relating to children: Child custody, parenting time, and child support payments are just a few of several legal proceedings that can be initiated that involve a child's or children's welfare. With the exception of child support proceedings, New Jersey's laws give courts a great deal of discretion and latitude to enter orders that achieve the child's "best interests."
Paternity: A paternity proceeding is designed to either establish a parent-child relationship or determine that no such relationship exists. If a relationship is found to exist, that person will be able to exercise the full range of parental rights in regard to the child involved and will be expected to contribute to the child's wellbeing and support.
A Pine Brook family law dispute can last for months: retaining the services of Aretsky Law Group, P.C. may help lessen the duration of your proceeding and allow you to better focus on your family and future.
Personal Injury and Auto Accident Lawsuits in Pine Brook
Have you been injured and believe that another person's negligent decisions and actions are to blame? If so, you may be able to file a personal injury lawsuit and recover monetary damages designed to help you address your medical bills, lost wages, pain and suffering, and other expenses you incurred as a result of the accident. Contact Aretsky Law Group, P.C. if you have been injured as the result of:
Slips and Falls: Principles of premises liability require property owners who invite others to come onto their property for business or personal reasons to ensure their property is reasonably safe and that any hazards are either conspicuously identified or promptly corrected. Slips and falls are particularly dangerous for older Pine Brook residents as these accidents can result in traumatic brain injuries, broken hips and legs, and other injuries requiring significant treatment and rehabilitation.
Medical Malpractice: Even doctors are only human, and mistakes do happen in the medical field despite precautions and training designed to prevent such mistakes. Not every injury sustained at the hands of a doctor and not every misdiagnosis is compensable; however, where a doctor or other medical professional renders care or treatment that is below an objective standard of reasonableness, then an injured patient may be able to recover compensation.
Workplace Injuries: No one reports to work expecting to be injured that day, but every employee and contractor in Pine Brook is at risk of suffering the effects of a workplace mishap. Even on-the-job injuries may form the basis for a personal injury lawsuit when the negligent party is someone other than your employer and/or a coworker.
Auto Accident Injuries & Property Damage: If you or your loved one has been injured in a car wreck caused by another, you may be able to recover monetary compensation. Auto wrecks can be difficult cases in which to establish liability if you do not have all of the facts available to you. Aretsky Law Group, P.C. will thoroughly investigate your case and help you pursue your claim for compensation.
Title 2A of the New Jersey Statutes only gives injury victims two years from the date of their accident to file a complaint seeking compensation. Act quickly and call Aretsky Law Group, P.C. as soon as possible at 800-537-4154 for your consultation.