Middletown Family Law
Aretsky Law Group, P.C. Experienced Family Law Attorneys in Middletown, New Jersey
The Middletown family law attorneys from Aretsky Law Group, P.C. pride themselves on achieving justice for their clients. The notion of justice means something different to each individual and may vary from one case to the next. Knowing this, Aretsky Law Group's attorneys take the time to listen to their clients wants, needs, fears, and even aspirations, to develop a legal strategy geared to achieving individualized justice. Executing the strategy requires skill, advanced knowledge of the law, and the ability to make it come to fruition in court.
Most family law cases develop because something went wrong in the familial relationship. The erosion and fallout from the decay of those relationships create unbearable stress, anxiety, and fear. Aretsky Law Group's family law attorneys understand the strain family law crisis cause their clients. That is why they are available 24/7 to make sure that their clients have access to their attorneys to resolve any problems that develop or answer questions that require immediate answers.
What is Family Law?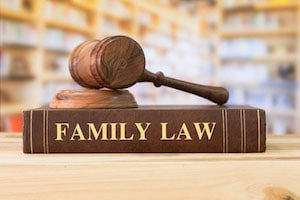 Family law in New Jersey involves a legal issue that exists because of the familial bond. Family law issues include:
Divorce
Divorce from Bed and Board ("Legal Separation")
Child Support
Child Custody
Parenting time
Modification of Orders
Adoption
Paternity
Termination of Parental Rights
Surrogacy
Grandparent visitation
Domestic abuse prevention orders and
Juvenile
Not every family law case causes strife. For example, a new family can be bonded together through adoption. But most often, something has gone wrong with the family dynamic, and the people involved must seek refuge through the courts.
Protect Your Rights
An experienced family law attorney will protect your rights in family court. As a human being in the United States, we enjoy the right to have children while bearing the responsibility to raise and care for the child. Caring for the child means more than just paying child support. Caring for a child means rearing, guiding, growing, and socializing a child on their journey to adulthood. These rights are not absolute. The family law court can interfere with your parental rights if that is in the best interests of the children involved. Consequently, you need a zealous advocate fighting to protect your rights in custody battles, child support matters, and termination of parental rights proceedings.
Most Common Family Law Issues
The Middletown family law attorneys at Aretsky Law Group, P.C. have vast experience representing clients with diverse issues. No two cases are the same; they are as different and unique as the participants in the legal matter. Notwithstanding, Aretsky Law Group's family law attorneys represent clients who have family law issues relating to divorce, child custody, and child support primarily.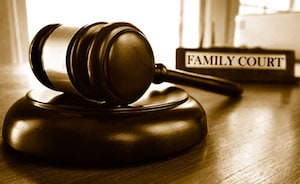 In a New Jersey divorce, the spouses can dissolve their marriage by agreement or with judicial intervention. The parties must either agree on property distribution or ask the judge to decide the issue for them as a necessary component of the divorce. Marital property must be divided equitably. Marital property is any real, tangible, or intangible property that was made a part of the marital estate. This includes real estate, bank accounts, brokerage accounts, pension, retirement plans, annuities, copyrights, patents, or airline miles. Marital property also includes marital debt. If the parties cannot resolve how their assets should be divided, then a judge will analyze the facts and make a decision based on an application of the law.
Another common divorce-related issue is alimony. Alimony payments can be ordered to maintain the financial stability of one of the spouses. Commonly, the spouse who has the greater earning capacity pays alimony. Alimony is not automatic. A judge must examine a multitude of factors to determine if alimony should be ordered and if so, how much and for how long. All of those questions can be answered by the judge after a trial if the parties fail to reach an agreement.
Two of the most incendiary issues involve child custody and child support. Many children experience emotional and psychological difficulties when their parents split. That is why helping the children through the process and not using them as a pawn to get back at your estranged spouse should be your aim. Consequently, child custody orders will be made by the judge, if there is no agreement among the parties, with the child's best interests in mind.
Child support orders are made in accordance with the child support guidelines. The non-custodial parent must support their child by making timely child support payments. Failing to make those payments can result in grave consequences. However, if a child support order becomes onerous or some other change occurs, a judge can modify the order to meet the changed circumstances.
Call Aretsky Law Group for Help With Your Middletown Family Law Matter
Our Middletown family law attorneys at Aretsky Law Group are available 24/7 to address any needs that arise. We understand that questions need answering and issues must be resolved at all hours of the day, not just between 9 am and 5 pm. Call 800-537-4154 today to arrange a convenient time for a case review at any one of our convenient meeting locations throughout New Jersey.