Hoboken
Aretsky Law Group, P.C.: Dedicated Attorneys in Hoboken, New Jersey With a Record of Success
Meeting Location By Appointment Only. Call 800-537-4154 For Your Consultation.
The Hoboken, New Jersey attorneys at the Aretsky Law Group, P.C. know that dealing with legal matters is stressful and overwhelming. Our firm is experienced in various types of law and is ready to serve you, no matter what your legal needs may be. Perhaps your marriage has fallen apart and you need a divorce. Maybe you were rear-ended on the way home from work and suffer from constant back pain. Or, perhaps you need a contract reviewed, or are ready to close on your dream home. If you need an attorney, we can help you.
Family Law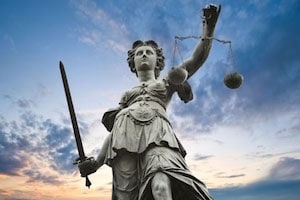 Family law matters are emotional and stressful. Family law cases include divorce, child custody, child support, adoption, juvenile criminal proceedings, paternity hearings, and related matters. Hoboken family law matters are heard in the Hudson County Superior Court by a family law judge.
Child Custody Law
Custody disputes are painful for both the parents and the children. New Jersey Statute Title 9 governs these legal matters. New Jersey law presumes that it is best for both parents to be actively involved with the children after a separation or divorce. Title 9: 2-4 lays out the factors that family courts must examine when deciding custody arrangements. A family court judge must carefully analyze each factor before a ruling may be issued. Additionally, the family courts must make the best interests of the children the top priority in any ruling. There are several different custody arrangements in New Jersey, including joint physical and legal custody as well as joint legal custody with sole physical custody to one parent and parenting time for the non-custodial parent.
Child Support Law
New Jersey has specific child support guidelines that govern child support disputes. According to the child support guidelines, the financial status of the non-custodial parent must be considered in conjunction with the amount of time the children spend with each parent. For example, the guidelines will consider whether the parents share joint physical custody of the children, or if one parent has sole custody. If a parent has sole custody, the non-custodial parent has fewer than 104 overnights per year with the children. The courts will also examine the parents' income and the cost of health insurance for the children. As the children get older or as circumstances change, judges may modify child support orders if necessary.
Divorce Law
New Jersey recognizes both fault-based and no-fault divorces. In a fault-based divorce, one spouse alleges that the wrongdoing of the other spouse contributed to the breakdown of the marriage. Examples of grounds for a fault-based divorce include adultery, imprisonment, desertion, and bigamy. If the parties wish to file for a no-fault divorce, they may seek a divorce on the grounds of irreconcilable differences. The parties must have experienced irreconcilable differences for at least six months. In addition, the judge must determine that there is no chance of reconciliation. Matters involving property must be resolved before a divorce can be granted, so the parties must determine how their assets and debts will be divided. Alimony may also be awarded in some cases.
Personal Injury Law
Personal injury claims are appropriate when someone is injured by another individual's negligence. Under the umbrella of personal injury claims are car accidents, slip and fall claims, construction accidents, wrongful death, and other such claims. Personal injury victims generally have two years to file a complaint for damages.
Auto Accidents Law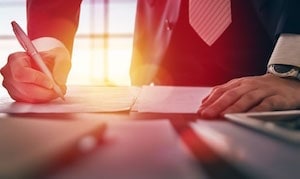 All drivers in the state of New Jersey have a duty to operate their vehicles in a manner that is reasonable under the circumstances. Following traffic laws, driving without having consumed alcohol or drugs, and paying careful attention to the road are all examples of driving reasonably under the circumstances. Unfortunately, there are thousands of motor vehicle accidents every year. In fact, in 2015, there were 75,080 auto accidents in New Jersey, 181 of which resulted in a fatality.
Medical Malpractice Law
Medical errors are one of the leading causes of death in the United States. Medical malpractice claims are appropriate when a medical professional injures a patient by negligent acts or omissions. These claims may be filed against doctors, nurses, and other medical professionals. As with other personal injury claims, there is a two-year statute of limitations period to file a complaint.
For High Quality, Caring Legal Representation, Contact the Aretsky Law Group, P.C. Today
The Hoboken attorneys at the Aretsky Law Group, P.C. are proud to serve clients throughout New Jersey. Our attorneys have the skill and expertise necessary to achieve favorable results. To schedule your consultation with our office, call 800-537-4154 or email the office directly at office@aretskylawgroup.com today.