Hoboken Family Law Lawyer
Compassionate and Professional Family Law Attorneys in Hoboken, New Jersey
Meeting Location By Appointment Only. Call 800-537-4154 For Your Consultation.
Family law matters are stressful and emotional. Many individuals find it difficult to remain objective in these claims, especially where time with one's children is at stake. At Aretsky Law Group, P.C., our family law attorneys understand that this is a challenging time for our clients. With our attorneys on your side, you may rest assured that your legal rights are being protected throughout each phase of your case.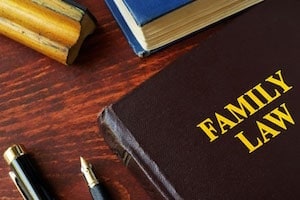 The family courts in Hoboken address a variety of legal issues. These may include:
Divorces
Child custody disputes
Child support matters
Parenting time concerns
Modification of court orders
Property division
Alimony
The dissolution of civil unions
Surrogacy
Adoptions
Father's rights, such as paternity hearings
Grandparents' rights
Contempt matters
Termination of parental rights
Abortion
Domestic abuse matters
Juvenile criminal matters
Our family law attorneys in Hoboken are experienced in all of these legal issues and more. We have handled family law cases throughout New Jersey for our clients. Hoboken family law cases are addressed in the Hudson County Superior Court by family law judges. These judges have many years of experience in family law matters, as many previously practiced as family law lawyers.
Fortunately, most family law cases do not result in a trial. A trial is a scary experience for many family court parties. However, family court judges encourage the parties to work out a settlement agreement when possible, even if just on a few of the issues in their cases. After all, the parties know their case best and know which solutions are practical for their families. Additionally, many family court judges will order the parties to attempt mediation to reach a settlement. Mediation is an out-of-court process—there are no judges and no court reporters present. Rather, the parties meet with a mediator, who serves as a third-party neutral, to address the issues in the case. Even the most contentious family court matters have reached a settlement through the use of mediation—often in just a few hours.
There are a number of rights at stake in a family court case. It is always best to seek legal counsel as early as possible.
Contact Us Today for Your Consultation
If you need guidance on a family court matter, contact the attorneys at the Aretsky Law Group today. To schedule your Consultation with our office, call 800-537-4154 or email the office directly at office@aretskylawgroup.com today.
*Hudson County Meeting Location by Appointment Only