Sussex County
Lawyers in Sussex County, New Jersey Fighting for You!
Meeting Location By Appointment Only. Call 800-537-4154 For Your Consultation.
For years residents of New Jersey's Sussex County who have found themselves facing difficult legal challenges or who have been injured at the hands of another have turned to Aretsky Law Group, P.C. for help, guidance, and committed legal representation. Aretsky Law Group, P.C. understands that even a seemingly "simple" legal matter like an uncontested divorce or a personal injury lawsuit can drag on for weeks or months. When the lawsuit involves your ability to visit with your children or when your ability to recover compensation for your medical expenses and lost wages, you need a prompt resolution to your legal matter. Aretsky Law Group, P.C. may not be able to prevent you from being involved in a lawsuit in Sussex County, but the firm can help you quickly resolve your matter so you can move beyond your legal case.
Family Law Proceedings in Sussex County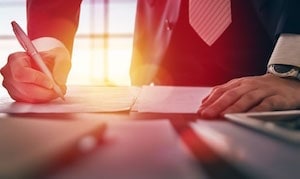 Any lawsuit or legal proceeding that touches upon a familial-type relationship can be considered a "family law" legal matter. These matters can dramatically affect the nature of one's relationships with spouses, extended family members, and/or one's own children. The results of and orders entered in family law proceedings can require you to pay a certain sum to your child's other parent to assist in the care and support of your child, delineate when you may and when you may not see your child, and/or dictate what expenses and obligations with which you will leave the marriage.
Contact Aretsky Law Group, P.C. for competent and compassionate assistance with Sussex County family law proceedings like:
Change of custody and/or change of parenting time: Parents of a child have a right to visit and spend time with that child. Due to the schedules of divorced or separated parents and the needs of the child, however, it is rare to find a situation in which each parent receives an equal amount of time with the child. More often, a court will consider the best interests of the child and will designate one parent as the parent where the child will primarily reside. The court will then designate a parenting time plan for the nonresidential parent. Both the designation of one parent as the primary residential parent and the parenting time schedule may be modified if the child's best interests so dictate, pursuant to Title 9 of the New Jersey Statutes.
Division of property and assets: A divorce is not only a proceeding whereby the legal bonds of marriage are dissolved, it is also the means whereby the court will divide the assets and obligations the couple acquired during the marriage. The court will, for example, determine who will receive the marital home, the car or vehicles of the couple, and other similar tangible and intangible property. This division is to be accomplished in a fair and equitable manner, and legal representation can help assure this is accomplished.
Sussex County Personal Injury Lawsuits
Aretsky Law Group, P.C. has considerable experience in assisting individuals who are injured through the negligent or reckless actions of another. If evidence and testimony available to you establishes that the other person's careless acts caused your injuries, you may be entitled to recover monetary compensation from that individual to assist you in paying for medical bills, prescription drugs, lost wages, lost future earnings, and mental pain and suffering (amongst other losses.) If you or a loved one have been injured in any of the following ways, you may be entitled to compensation:
Medical Malpractice related injuries caused by the negligent actions or mistakes of a medical professional;
Slips and falls or other injuries occurring because of dangerous or hazardous conditions that exist on the property of another;
Car accidents in which a driver or other person or entity engages in careless behavior like texting while driving, driving under the influence of alcohol and/or drugs, speeding, or disobeying traffic control signs, signals, and/or laws;
Dog bites or injuries from animal attacks , especially where the owner of the dog or other animal failed to take reasonable measures to keep the animal from injuring others;
Injuries in the workplace wherein a third-party or individual unconnected to your employer (such as an independent contractor) commits a negligent act.
Connect With Aretsky Law Group, P.C. by Phone Today
Title 2A of the New Jersey Statutes provides only a small window of time in which injury accident victims can file a complaint for compensation and legal relief. Likewise, a court overseeing your family law case can enter orders against you if you do not take timely action in your case. Do not jeopardize your future rights and security: at 800-537-4154 as soon as possible for help with your family law, personal injury, and/or auto accident case today. We fight hard on behalf of our clients to help them obtain the results they need.