New Jersey
The lawyers from Aretsky Law Group, P.C. have earned their reputation as well-respected attorneys all across New Jersey. They worked even harder to maintain that reputation.
The dedication on behalf of Aretsky's lawyers to their clients is unparalleled. Whether you have a family law issue or a personal injury claim, Aretsky Law Group is there for you 24/7. The individualized attention each Aretsky client receives fosters an attorney-client relationship forged by trust.
New Jersey Family Law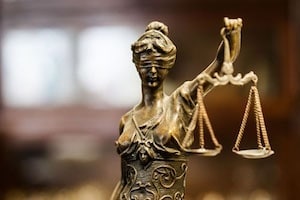 The family law attorneys at Aretsky Law Group, P.C. have tremendous experience representing their clients throughout New Jersey. Whether you are facing a divorce, child support issue, child custody issue, adoption, surrogacy, juvenile criminal matters, and guardianship, Aretsky Law Group has the knowledge, skill, and experience you need to achieve justice for your family law issue.
New Jersey Child Custody Issues
Judges rule on child custody disputes based on the best interests of the children under New Jersey Statutes 9:2-4. The judge has the discretion to order joint custody, sole custody with parenting rights, also known as visitation or another custody arrangement. The judge can consider any number of factors such as how the children's parents treat each other and their ability to get along, and the financial status of each party, in addition to any other factor the judge deems relevant.
Child custody orders can be amended if the circumstances of the parents or children change.
New Jersey Child Support Issues
Child support orders are based on the application of New Jersey's child support guideline. The child support guidelines create a rebuttable presumption that the noncustodial parent must pay weekly. The presumption may be rebutted by presenting evidence to the judge that the child spends more than weekends with the noncustodial parent, for example. The judge can reduce the child support order in that instance.
As with child custody issues, child support orders can be amended if there is a change in circumstances experienced by either party.
New Jersey Divorce Cases
In New Jersey, one spouse may divorce another by alleging an at-fault ground such as adultery, desertion, cruelty, incarceration for longer than one year, or mental incapacity. However, most people elect to file a petition to dissolve a marriage based on irreconcilable differences, also known as a no-fault divorce. To qualify for a no-fault divorce, the parties must reside apart for the six months preceding the divorce petition and have no hope of resolving their differences.
A necessary component of a divorce proceeding is a division of marital property. Marital property is any property accumulated during the marriage. Examples of marital property include real estate purchased during the marriage, bank accounts, pensions, brokerage accounts, and marital debts.
Another common issue parties must resolve is whether one party must pay the other alimony. Alimony may be granted to preserve the status quo financially once the marriage is over A judge can award alimony for a limited time or an indeterminate length of time depending on the duration of the marriage. For more information, visit our New Jersey Divorce page.
New Jersey Personal Injury Claims
Personal injury claims accrue in any number of ways. Some examples are auto accidents, truck accidents, pedestrian accidents, bicycle accidents, slip and fall claims, wrongful death, premises liability, and medical malpractice, to name a few.
Most often liability for personal injury cases are based on the theory of negligence. In New Jersey, negligence is the failure of a person to act reasonably in circumstances that caused an injury. An injured person can recover damages for negligence if the act, or failure to act, caused the victim to suffer an injury.
Time is of the essence in New Jersey to file a claim. New Jersey has a two-year statute of limitations on nearly all personal injury cases. Therefore, you should contact an experienced and knowledgeable New Jersey personal injury lawyer to help protect your rights.
New Jersey Auto Accidents
People driving in New Jersey are involved in thousands of car crashes each year. Many crashes involve a driver operating negligently by ignoring the rules of the road, driving while intoxicated, or driving while distracted. At other times, drivers operate recklessly like when drag racing.
Motorists who are injured in an accident may recover damages. The amount of damages depends on the individual case. However, an auto accident victim can recover for medical expenses, future medical expenses, lost wages, loss of economic opportunity, costs for transportation to medical appointments, as well as pain and suffering. For more information, visit our New Jersey Car Accident page.
New Jersey Medical Malpractice
Medical malpractice is the third leading killer in the United States. Only cancer and heart disease are more prevalent. Medical malpractice can happen in when a doctor misdiagnoses or fails to diagnose an illness or condition or make a surgical error. Medical malpractice can also occur when medical personnel misinterprets test results or radiological exams. Lastly, health care professionals commit malpractice when administering the incorrect medication or prescribing the wrong medication.
A victim of medical malpractice may be eligible for financial compensation. However, unlike a car accident case or a slip and fall where the causation of the injury is most often clear, in a medical malpractice claim, the injured party must obtain the services of an expert witness. The expert witness must render an opinion that the health care provider's actions fell below the standard of care in the medical community and caused the injury, sickness, or death. A claim cannot proceed without the expert opinion. Therefore, if you or a loved one was sickened or killed as a result of a medical procedure, then you must seek a competent and skilled New Jersey medical malpractice attorney for representation.
Aretsky Law Group, P.C. Serving The People Of New Jersey
Aretsky Law Group's attorneys are available 24/7 to discuss your legal claim. They understand how stressful legal action can be and they are empathetic to your feelings. That is why they give their clients the individualized attention they need.
Call Aretsky Law Group today at 800-537-4154 to schedule your consultation or complimentary case review. Aretsky Law Group, P.C. is conveniently located across the street from the Bergen County Court complex. Additionally, Aretsky Law Group, P.C. has many meeting places throughout New Jersey available to them at any time. Call Aretsky Law Group, P.C. today to find out what experience, respect, and professionalism can do for you.