Monmouth County Family Law
Proficient Family Law Attorneys in Monmouth County, New Jersey on Your Side!
Call 800-537-4154 For Your Consultation. Meeting Location By Appointment Only.
Within Monmouth County, families experience turmoil and stress on a daily basis. These stresses and turmoil do not stop once a couple or parents separate or divorce – if anything, separating or divorcing only leads to additional and unique challenges and difficulties. When the situation becomes too difficult, or when two parents or a couple in such a situation no longer believe they can resolve their differences amicably, a family law proceeding may be initiated.
You may be tempted to believe that your Monmouth County family law proceeding is "simple," but these types of proceedings can be anything but. Without experienced counsel looking after your rights, you may find yourself failing to take action – or failing to take the appropriate action – at critical junctures in your case. Instead, let Aretsky Law Group, P.C. help you successfully resolve your family law proceeding.
Top Reasons Why You Need Legal Counsel to Help You With Your Monmouth County Family Law Hearing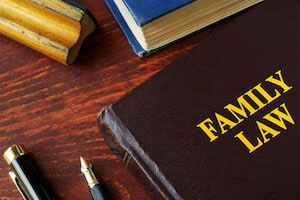 While there is no law requiring you to retain legal counsel before proceeding with your family law case, there are several reasons why you should:
The applicable laws and rules are complicated : The law applicable in family law proceedings can be complicated and confusing. However, if you proceed without an attorney, you will be treated by the court as if you were a lawyer sufficiently trained in the law. Neither the court nor the other party's attorney (if any) will be able to provide you with legal assistance.
Investigating and preparing for hearings is tough work : Locating appropriate evidence and witnesses to prevail at a child custody proceeding or in a paternity action can require a considerable amount of time and resources. While your family law attorney may and should have such time and resources, you likely do not.
The power of persuasion : While you may be able to tell a compelling story or relay how difficult your circumstances are with passion, your attorney knows what facts and arguments will carry the day and result in a successful outcome for you.
Your Monmouth County Family Law Attorney is Waiting to Help You
Aretsky Law Group, P.C. has helped many Monmouth County family law clients since our inception achieve favorable outcomes in their family law cases. Now let us help you: Call Aretsky Law Group, P.C. today at 800-537-4154 for your consultation. Meeting location by appointment only.