Lakewood Divorce Lawyer
Divorce Attorneys in Lakewood New Jersey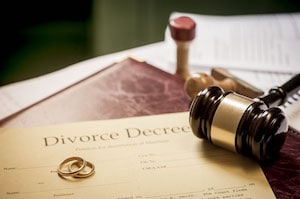 Meeting Location By Appointment Only. Call 800-537-4154 For Your Consultation. Lakewood, New Jersey residents in need of a divorce will need to file their petitions for divorce in the Ocean County courthouse located at 118 Washington Street, Toms River, New Jersey. Filing the petition, though, only initiates divorce proceedings. Depending on the relationship between you and your spouse and the circumstances of your relationship (i.e., whether you have children in common, own businesses, or have other valuable assets and property). Trust Aretsky Law Group, P.C. to help you successfully navigate the various stages of the divorce process and to help you at every step and juncture.
Our Lakewood divorce attorneys with Aretsky Law Group, P.C. have years of experience handling divorces cases ranging from simple to the complex. They have learned through their experience handling divorces in Lakewood and across New Jersey that every case is different from the next and is as unique as the people involved. That is why Aretsky Law Group's Lakewood divorce lawyers pay individualized attention to each and every client. They take the time to understand their clients' wants needs, frustration, and sources of anxiety and deliver personalized results that achieve their clients' goals.
Grounds for Divorce
In New Jersey, a judge can grant a divorce for a specific reason, called at-fault grounds or on a no-fault basis as defined in New Jersey Statutes 2A:34-2. At-fault grounds include adultery, desertion, lengthy incarceration, and extreme abuse and cruelty. The spouse filing for divorce for "at-fault" grounds has the burden of proving the grounds claimed.
Perhaps the most common method of dissolving a divorce is on a "no-fault" basis. A no-fault divorce is most frequently referred to as "irreconcilable differences." A judge may dissolve a marriage based on irreconcilable differences for a period of six months or more and there is no hope among the parties to resolve their differences and resume their marriage.
A contested divorce proceeds through the court until a resolution is reached by the parties or the court orders the parties to trial. Alternatively, the parties can file an agreement with the complaint for divorce if they have resolved all of their issues before going to court.
Issues Incident to Divorce
Child Custody: Dissolving the marriage is a relatively routine procedure. The issues incidental to dissolving the marriage can be very complicated and very personal to the people involved. Emotions can run very high, especially when children are involved. No one wants to see one parent play their children off of the other parent. Additionally, no one should force their children to choose between their parents. Raising children is hard enough in a nuclear family. The task becomes exponentially more challenging when the two people a child loves more than anything is fighting over them. However, parents must fight for the welfare of their children if they believe that the child will not be properly cared for or could be endangered in some way by the other parent.

If the parents cannot agree on a suitable custody arrangement, then the judge will make the determination. The judge will analyze the situation with the "best interests of the child" in mind. According to New Jersey Statute 9:2-4, the judge must take numerous factors into consideration when ruling on a custody order. The judge will consider the nature of the relationship of the parties and their ability to get along, the relationship of the children with the parents, the financial situation of the parties, among other considerations. According to the statute, custody can be joint, sole with parenting time to the non-custodial parent, or some other arrangement that is in the child's best interests.

Child Support: Child support orders are a component of child custody. The non-custodial parent must pay the custodial parent child support according to the New Jersey child support guidelines. The child support guidelines establish the presumptive weekly payment. The presumption may be rebutted by evidence. A child support order may be reduced if the child spends significant time with the non-custodial parent.
Property Division: Dissolving the marriage requires dividing the marital assets. Marital assets are any property, whether real, tangible, or intangible, that the parties acquired during their marriage which was not intended to keep separate. New Jersey Statute 2A:34-23.1 lists numerous factors a judge should weigh when ruling upon property division. No one factor outweighs the other. However, the judge must strive to divide the property equitably, meaning fairly. Equitable distribution can, but does not require, a 50-50 division of the marital property.
Alimony: The question of alimony can be confounding. Alimony is not intended as punishment. Rather, alimony is the financial maintenance of the recipient. As with other considerations a judge must make, there are several factors a judge can weigh when ruling on the question of alimony as outlined in New Jersey Statute 2A:34-23(b).
Frequently Asked Questions About Lakewood Divorces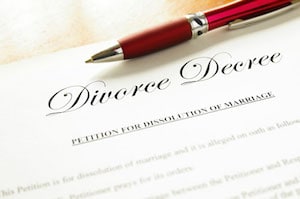 Surprisingly, even though divorce proceedings occur with great regularity in Lakewood and throughout Ocean County many individuals are still not familiar with even the basic legal principles governing divorce proceedings. At Aretsky Law Group, P.C., we take time to answer our clients' questions, including:
Does my spouse get half of my things? The Ocean County judge hearing your case need not divide everything you and your spouse acquired during your marriage equally. Instead, the court identifies what property qualifies as "marital property" under the law and then divides such property in a "fair and equitable" way.
Will the court make me sell my business? A business can be a valuable marital asset, but this does not mean a court will order the business to be sold or divided equally in half. A court has other options available as part of the property division function of the court – for example, a court may give control and interest in the business but give the other spouse an equally valuable combination of property in return.
What happens if my spouse and I can't agree on custody and visitation? If you and your soon-to-be ex-spouse cannot agree on the issues of child custody, visitation, and/or child support, the court will enter such orders according to what it believes to be the best interest of your child.
Do not let Yourself be Confused or Confounded by a Lakewood Divorce Proceeding
No matter your divorce-related question, Aretsky Law Group, P.C. is able to provide you with quick and knowledgeable responses to your Lakewood divorce-related proceedings. Not only can we provide you with answers and advice, but we can also use our knowledge and resources to represent you throughout your own divorce proceeding and help guide you to making those decisions that will most positively impact you going forward. Call Aretsky Law Group, P.C. at 800-537-4154 number or email Mr. Aretsky at Eric@aretskylawgroup.com for your initial consultation. You may also view our firm overview, attorney biographies and our areas of practice when you visit our website at Aretsky Law Group .