Woodland Park Family Law
Our Family Law Attorneys in Woodland Park Fight for You!
Family law disputes such as child custody battles, child support proceedings, and paternity suits are no rarity in Woodland Park: many of these types of cases are filed each and every day in the Passaic County Superior Court. This does not mean that these cases and disputes are "routine," however: all of these cases relate to and affect some of our most intimate relationships, including our relationships with our partner(s) and our children.
Experienced legal counsel cannot repair a broken marriage or ease the strain and emotional difficulty that accompany proceedings involving your child, but Aretsky Law Group, P.C. can provide skillful representation that assists in resolving your matter quickly and successfully.
Help With a Variety of Woodland Park Family Law Cases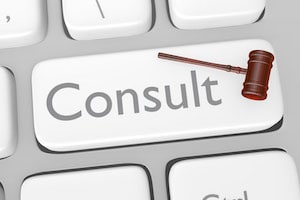 "Family law" is a catch-all term that can describe any legal proceeding brought pursuant to Title 2A and/or Title 9 of the New Jersey Revised Statutes that impacts familial relationships in some manner. Aretsky Law Group, P.C. can provide you with representation during:
Divorce cases;
Child custody proceedings;
Establishment and modification of child support payments;
Alimony (or spousal support);
Paternity proceedings (whether you are seeking to establish paternity or are challenging paternity); and
Other types of family law cases.
Our firm's years of experience in practicing family law in and around Woodland Park gives us the ability to quickly identify the pertinent issues in your case and take swift action to help accomplish your goals and protect your interests.
How Long Will My Woodland Park Family Law Case Take to Resolve?
There is no way to ascertain with any specificity how long your Woodland Park family law case will take to resolve. Some family law cases are resolved in a matter of months, whereas others may drag on for a year or more. In all cases, however, Aretsky Law Group, P.C. works to resolve your case in as expeditious of a manner as possible while still ensuring we deliver you the best possible results for your case.
Call 973-870-4325 for Your Consultation
Contact your Woodland Park family law legal team at Aretsky Law Group, P.C. today. Once you retain our services, we will work with you to identify your desired goals and outcomes in your family law case and take over the tasks of locating and presenting evidence and testimony that will help you achieve your objectives.
Call Aretsky Law Group, P.C. today at 973-870-4325 and let us assist you in resolving your family law matter.
Passaic County Office *
Law Offices of Natalie Esposito Capano, LLC
1181 McBride Ave.
Woodland Park, NJ 07424
Phone: 973-870-4325
*Natalie Esposito Capano, Esq.
Of Counsel to Aretsky Law Group, P.C.