Woodland Park Divorce Lawyer
Divorce Attorneys in Woodland Park, New Jersey
Obtaining a divorce in Woodland Park is not as simple and/or straightforward as might first appear. The danger in attempting to handle your Woodland Park divorce case yourself is that you may erroneously fail to advance an argument, challenge evidence, or otherwise take action at the appropriate time. If this occurs, you may find that your finances or the parental relationship with your child you presently enjoy suddenly becomes strained. Aretsky Law Group, P.C. can assist you no matter how far along your divorce proceedings are – we want to help you avoid some of the common pitfalls that ensnare others during the divorce process.
Experienced Counsel During Important Moments in Your Divorce Case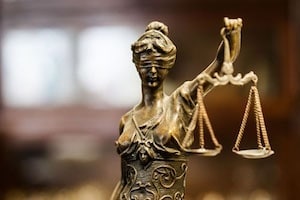 In any Woodland Park divorce proceeding, there are multiple critical moments where failing to take the proper course of action can lead to serious adverse consequences. To meet these challenges, some of the questions you and your attorney will need to examine and address include:
Is the marital property properly identified and valued? A court must divide the marital property between divorcing spouses in a way that is fair and equitable. A fair and equitable division does not occur if the court does not identify all of the marital property, does not accept an appropriate value for such property, or does not make a fair and equitable division of that property, you may be financially disadvantaged.
Are the custody and visitation arrangements in the best interest of the child? Any plans or orders that are made concerning child custody or visitation are supposed to be made with the child's best interest in mind. Where divorcing parents agree as to how custody and visitation should be handled, courts presume that such arrangements are in the child's best interest. Where the parties cannot agree, however, it becomes important to ensure any orders the court makes are made with the child's best interests in mind as opposed to partiality toward one parent or the other.
Did I allege the appropriate grounds or reasons for divorce? Whiel a divorce can be granted if one party or the other believes there are irreconcilable differences in the marriage, there must be some ground or reason alleged before the court will grant a divorce.
Comprehensive and Thorough Advice and Guidance for Your Woodland Park Divorce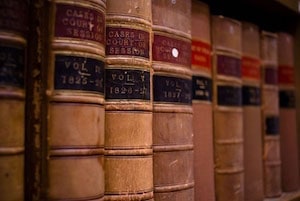 Do not leave something as important as your divorce and future to chance. Aretsky Law Group, P.C. will help ensure you make the best decisions for yourself, your children, and your future throughout your divorce proceeding.
Call Aretsky Law Group, P.C. at 800-537-4154 number or email Mr. Aretsky at Eric@aretskylawgroup.com for your initial consultation. You may also view our firm overview, attorney biographies and our areas of practice when you visit our website at Aretsky Law Group.
Passaic County Office *
Law Offices of Natalie Esposito Capano, LLC
1181 McBride Ave.
Woodland Park, NJ 07424
Phone: 973-870-4325
*Natalie Esposito Capano, Esq.
Of Counsel to Aretsky Law Group, P.C.