Ridgewood
Helping Families in Bergen County, New Jersey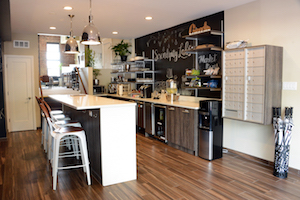 Over 25 years ago, Aretsky Law Group, P.C., was formed by Eric J. Aretsky, Esq. and Dolores L. Aretsky, Esq. in Bergen County, N.J. The firm has grown significantly since then. We are a New Jersey statewide firm dedicated to helping those going through a divorce or other family law related matters—and we have locations throughout New Jersey as a convenience for our clients. Our team of highly experienced divorce lawyers has grown to 9 attorneys. We have a meeting location by appointment only in Ridgewood, NJ, which is a beautiful Village in Bergen County.
Aretsky Law Group's location in the Village of Ridgewood is convenient to clients throughout northern Bergen County – from Franklin Lakes to Saddle River. According to the 2010 United States Census, approximately 24,958 people resided in the Village. There were 8,456 households, of which 45.4% had children under the age of 18 living with them, 69.1% were married couples living together, 8.3% had a female householder with no husband present, and 20.1% were non-families. Same sex couples headed 38 households in 2010, an increase from the 22 counted in 2000.
Ridgewood Transportation
Our Ridgewood location is located in the downtown district convenient to the train station and bus stops. Well known roads that pass through Ridgewood include New Jersey Route 17, Franklin Turnpike, and County Route 507 (Maple Avenue). The Ridgewood train station is served by the NJ Transit Main Line as well as the Bergen County Line. Most bus routes stop at New Jersey Transit's Ridgewood Bus Terminal on Van Neste Square.
What Distinguishes Our Divorce Law Firm From the Others?
Our law group is proud to call Bergen County New Jersey our home base, and our attorneys enjoy offering our clients the convenience of many locations throughout the county. If you or someone you know needs the help of a highly experienced family law attorney, please call our team of lawyers today. Our team of lawyers represent clients in connection with:
Adoptions
Alimony
Annulments
Child Custody and Parenting
Child Support
Divorce
Divorce Mediation
Domestic Violence
Domestic Partnership/Civil Union
Fathers' Rights
Grandparents' Rights
High-Net-Worth Divorce
Parental Relocation
Paternity
Post-Divorce Modification
Pre-Nuptial Agreements
Private and Court-Ordered Mediation
Property Distribution
Property Settlement Agreements
Separation
Uncontested Divorce
Call 800-537-4154 for an Initial Consultation
We will achieve the best possible outcome for you and your family. One of our proudest accomplishments is when clients refer their family and friends to us. Take your first step in the right direction and call us TODAY for an initial consultation: 800-537-4154.