Ridgewood Parental Alienation
Even though your relationship with your spouse or significant other may have run into irreconcilable differences, a parent's relationship and bond with his or her child remains strong (and in some cases strengthens) despite a divorce or separation. This strong bond is generally something positive and to be encouraged, but not when it causes the parent to take actions and steps designed to interfere with the other parent's ability to see and develop a relationship with the child as well. If left unchecked, these efforts can be successful: you may find that your relationship between yourself and your child is strained, your child may not wish to spend any time with you, and/or your child may fight against any efforts to parent him or her.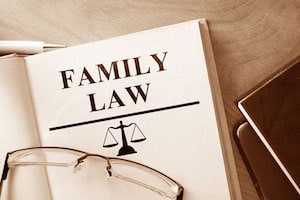 Ridgewood parents who are divorced or separated from the other parent of their child or children may find themselves on the receiving end of these efforts at alienation. This can be a painful, confusing, and difficult time – for you and for your child. Not only can parental alienation efforts cause untold devastation and ruin in your life, but children who are alienated from one parent because of the efforts of another parent can also experience terrible mental and emotional consequences.
Do not let the other parent's efforts hurt you, your child, or the relationship you have with your child. Contact Aretsky Law Group, P.C. and let us assist you in taking firm and effective action against a parent attempting to alienate your child from you.
What is Parental Alienation and who Commits Such Acts?
It may seem farfetched, but most cases of parental alienation occur as the result of the parent with whom the child primarily resides attempting to alienate the child from the noncustodial parent. However, parental alienation need not be committed by one parent against another: a brother, sister, aunt, uncle, grandparent, or even a family friend are all capable of engaging in acts designed to alienate a child from one of his or her parents.
Parental alienation can take various forms, including:
Talking bad about the other parent or describing the other parent in derogatory terms;
Verbally encouraging the child to skip visits with the other parent, informing the child that he or she does not have to visit with the other parent;
Physically restraining or preventing the child from seeing the other parent;
Refusing to allow the other parent to have reasonable telephone and/or e-mail contact with the child; and/or
Emotionally manipulating the child (i.e., making the child believe that if he or she chooses to see the other parent that it is considered a betrayal).
Parental alienation rarely works quickly: instead, these and other similar actions committed and words spoken over time slowly but certainly cut the child off from the other parent. Much as a wall is constructed brick by brick, so too the divide between the child and the other parent occurs little by little.
What New Jersey Statutes Have to say About Ridgewood Parental Alienation
Courts that are presented with cases involving a Ridgewood parent who is being alienated from his or her child are likely to refer to New Jersey Revised Statutes Section 9:2-4. This statute expresses the New Jersey Legislature's belief that a child's best interests are served when both of the child's parents are able to form a meaningful relationship with the child and participate in the child's upbringing and development.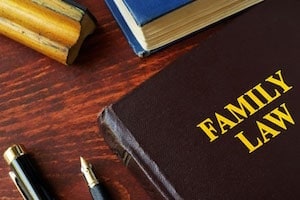 For this reason, most every judge who is confronted with evidence of parental alienation will take measures to sanction the parent engaging in such behavior if the judge is convinced by a preponderance of the evidence that parental alienation is occurring. Such sanctions may include an admonishment, fine, adjustment of the visitation schedule, or other similar measures. In certain rare and extreme cases of parental alienation where one parent is actively attempting to alienate the child from the other parent, the judge may even consider changing the custody arrangements.
Before a court can do this, however, a court must be presented with evidence that parental alienation is in fact occurring. That is where Aretsky Law Group, P.C. comes in: our experienced legal team is equipped with the knowledge and resources necessary to file the appropriate motions and employ the appropriate procedures to bring the matter before the court as well as to secure the evidence and testimony needed to prove your allegations. We understand that in these situations time is of the essence, and we are here to help you put a stop to parental alienation as quickly as possible.
Contact Aretsky Law Group, P.C. for Help in Ridgewood Today
If you believe your child's other parent is attempting to alienate your child from you, do not waste any time in contacting Aretsky Law Group, P.C. The sooner you take action, the better the outcome that you may expect to come about. Call us at 800-537-4154 to schedule your consultation at our Ridgewood meeting location by appointment only.
Aretsky Law Group, P.C.
45 North Broad St. #19
Ridgewood, NJ 07450
Phone: 201-996-0234
Hours: Open today • Open 24 hours
Email: office@aretskylawgroup.com
*location by appointment only*
(please send all correspondence
to this location)