Ridgewood Divorce
Dedicated & Effective Divorce Lawyers Serving Ridgewood, New Jersey
You have just been served with a divorce petition in Ridgewood – do you know what to expect next? It is a common misconception that divorcing in Ridgewood or elsewhere in New Jersey is a simple and straightforward process. While obtaining a divorce has become easier than it once was, this is not to say that the intricacies of the divorce process itself are easily understood or appreciated. However, experienced guidance from the Aretsky Law Group, P.C. can make what may at first appear to be an unfathomably-complex process a route to a new life for you.
Progression of a Ridgewood Divorce Case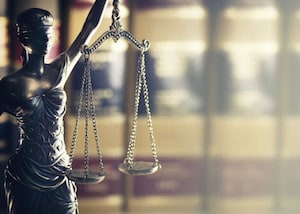 No two divorce cases are alike, even in a smaller community such as Ridgewood, since the issues one divorcing couple must resolve may not be issues in need of resolution for another divorcing couple. Nonetheless, most divorce cases will follow the following progression:
Filing of the petition: The divorce process begins when one spouse or the other files a petition requesting the court grant him or her a decree of divorce. The petition may allege any ground or grounds the filing spouse believes entitles him or her to a decree of divorce (such as the existence of irreconcilable differences). The petition must also usually disclose the debts and assets the filing spouse believe exist, contain a calculation of child support (if applicable), a list of the debts and assets of the parties, and any specific relief the filing spouse requests (such as alimony/spousal support).
Answer to the petition: Once served with a copy of the petition, the other spouse has an opportunity to answer the petition by filing a document that responds to the petition's factual allegations and the relief requested in the petition. For example, if the answering spouse does not agree with the petition's list of debts and assets, the answering spouse's filing can include a list of what the answering spouse believes to be the parties' debts and assets.
Discovery and pretrial negotiations: Following the petition and answer, the parties will generally work together to identity what the true issues of contention are in the divorce and where there may be points of agreement. This is accomplished through a process of discovery in which each side exchanges information and evidence with one another and important witnesses are deposed to determine what information they have that is pertinent to the divorce.
Trial: Any remaining issues that cannot be resolved before trial will be resolved by a Bergen County family law judge. Even if you and your spouse agree on all the issues in your divorce, a court order is necessary in order to be legally divorced.
Guidance for Ridgewood Divorcing Spouses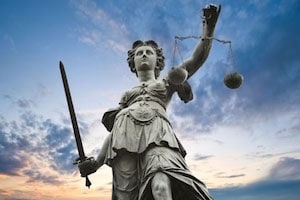 Aretsky Law Group, P.C. has several convenient office locations to help you in the event you find yourself needing experienced legal representation in your Ridgewood divorce. Count on our firm to provide you with knowledgeable, dedicated, and understanding representation at all stages of your divorce proceeding.
Call Aretsky Law Group, P.C. at 800-537-4154 number or email Mr. Aretsky at Eric@aretskylawgroup.com for your initial consultation. You may also view our firm overview, attorney biographies and our areas of practice when you visit our website at Aretsky Law Group.
Aretsky Law Group, P.C.
45 North Broad St. #19
Ridgewood, NJ 07450
Phone: 201-996-0234
Hours: Open today • Open 24 hours
Email: office@aretskylawgroup.com
*location by appointment only*
(please send all correspondence
to this location)