New Jersey Parental Alienation
New Jersey Parental Alienation Attorneys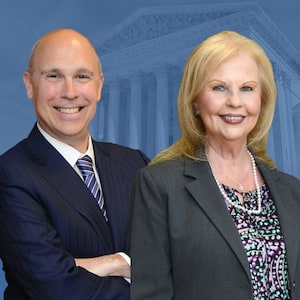 Few bonds and relationships are as intimate and special as the bond between a parent and his or her child. Preserving and strengthening this bond is important not only for the wellbeing of the parent but also for the child. Just as a parent who is cut off from his or her child can suffer serious mental and/or emotional strain and trauma, so too a child who is prevented from having regular contact and interaction with both of his or her parents can suffer severe – sometimes permanent – psychological harm.
Recognizing this, New Jersey Revised Statutes Section 9:2-3 gives courts in the state the power to set temporary and permanent custody orders that direct when divorced parents of a child may see their child, spend time with their child, and nurture the parent-child relationship. Not all divorced parents, however, are eager for their child to visit with and develop the parent-child bond with the other parent. When your child's other parent attempts to alienate your child from you, you need powerful and swift legal action to prevent irreparable damage from being done to your parent-child relationship.
Defining Parental Alienation in New Jersey
Parental alienation occurs when the actions and/or words of one of a child's parents are successful in disrupting or harming the relationship the child has with his or her other parent. The child is said to be "alienated" from his or her parent because of the emotional (and sometimes physical) "distance" that may exist between the child and the alienated parent. Alienating behaviors include:
Denying the other parent the opportunity to exercise visitation time with the child (whether the visitation is court-ordered or otherwise);
Permitting the child (especially a young child) to skip visitation time with the other parent if the child does not desire to go with the other parent during visitation times;
Bad-mouthing the other parent or informing the child of bad attributes or characteristics of the other parent, especially when this information is shared only to cause the child to look at the other parent in a more negative light;
Failing to support the other parent's discipline but instead questioning the authority of the other parent; and/or
Other similar behavior designed to damage or strain the child's relationship with the other parent.
When a child has become alienated from one parent or the other, repairing the damage can take years of deliberate effort. Until the damage is repaired, the child may not wish to see, speak, or spend time with the alienated parent. Not only can this mean a considerable amount of heartache and emotional turmoil for the alienated parent, but the alienated parent may miss out on important developmental milestones and moments in the life of his or her child.
New Jersey Laws Addressing Parental Alienation
New Jersey Revised Statutes Section 9:2-4 states: "[I]t is in the public policy of this State to assure minor children of frequent and continuing contact with both parents after the parents have separated or dissolved their marriage." (Emphasis added). In other words, the State of New Jersey recognizes that in order for children to develop and grow properly, the input and involvement of both parents is critical in the life of the child. To achieve this public policy end, Section 9:2-4 goes on to describe how both parents are to be considered as equals and how a court is to enter custody orders and visitation orders that are designed to maximize the involvement of both parents in the life of the child.
Beyond this, most New Jersey family law judges frown upon efforts by one parent to alienate a child from the child's other parent. Except in cases where one parent is subjecting the child to abuse or placing the child in danger, courts generally believe that a child's best interests are best served when both of the child's parents are able to actively and substantially participate in the child's upbringing.
When You are Alienated From Your Child, Aretsky Law Group, P.C. is Here to Help
Take action if you know or believe your ex-spouse and/or the other parent to your child are attempting to alienate your child from you. Speak with Aretsky Law Group: we will quickly get to work alerting the court overseeing your case to these actions and substantiating your allegations with evidence and/or testimony. With quick action by your New Jersey parental alienation attorney and timely intervention by the court, the court will usually be able to enter orders requiring the other parent to stop his or her alienating activities and stopping the resulting harm to your relationship with your child.
With decades of experience in assisting noncustodial parents to protect their relationships with their children, Aretsky Law Group, P.C. is your choice of law firms when you are on the receiving end of parental alienation activities. Call Aretsky Law Group, P.C. at 800-537-4154 today.